Velvet crush
Thursday, January 10, 2013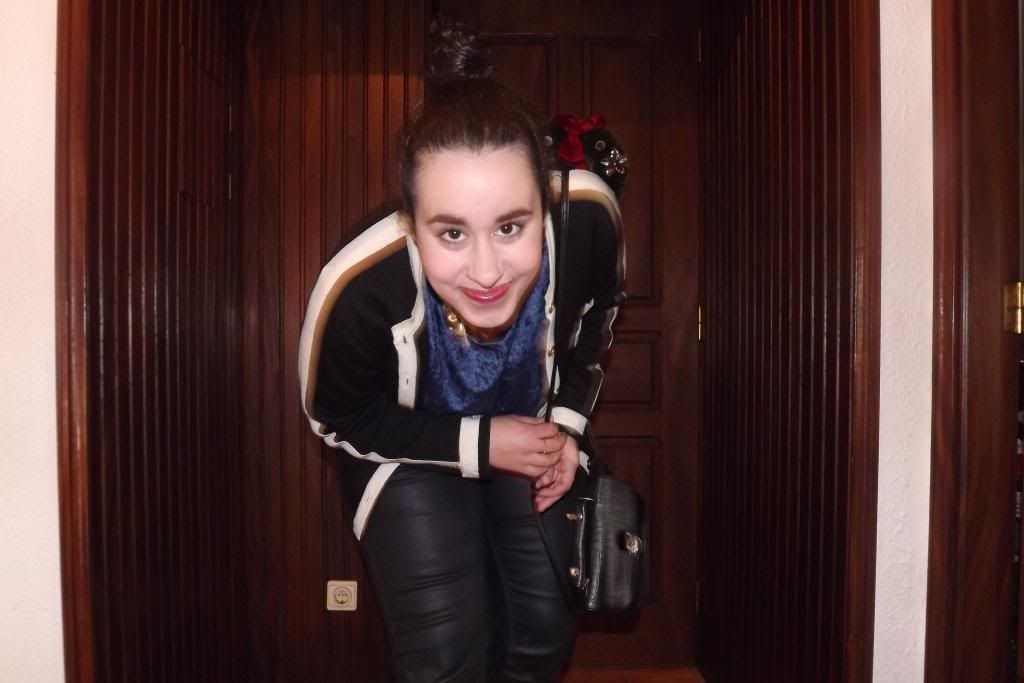 What a horrible day! I was getting ready to leave when it started raining! I wanted to take photographs outside, but I had to settle for taking indoors, as always. But these are different, more dynamic. I really liked the result.
When I first saw the velvet in fashion shows I weren´t a big fan, to be honest. But when I laid my eyes on this top, I couldn´t resist to bring it home with me. I love this blue and the way the light reflects on it is superb. The boots I wore today have already some years. I didn´t like them very much, so I decided to modify them more to my taste. Now, they are my favorite boots. The jacket was found in my Mother´s closet. She really has great things there.
Que tempo horrível que esteve hoje. Estava eu a preparar-me para sair quando começou a chover! Queria tanto ter tirado fotografias lá fora, mas tive que me contentar em tirar dentro de casa, como sempre. Mas estas estão diferentes, mais dinâmicas. Gostei muito do resultado final.
Quando vi pela primeira vez o veludo nos desfiles de moda não fiquei muito fã, para ser sincera. Mas quando pus os olhos nesta camisola, não resisti em trazê-la comigo para casa. Adoro este azul e a forma como a luz reflecte nela é soberba. As botas que usei hoje já têm alguns anos. Não gostava muito delas, então decidi modifica-las mais ao meu gosto. Agora, são as minhas botas favoritas. O casaco foi outro achado no armário da minha Mãe. Ela realmente tem coisas fantásticas lá.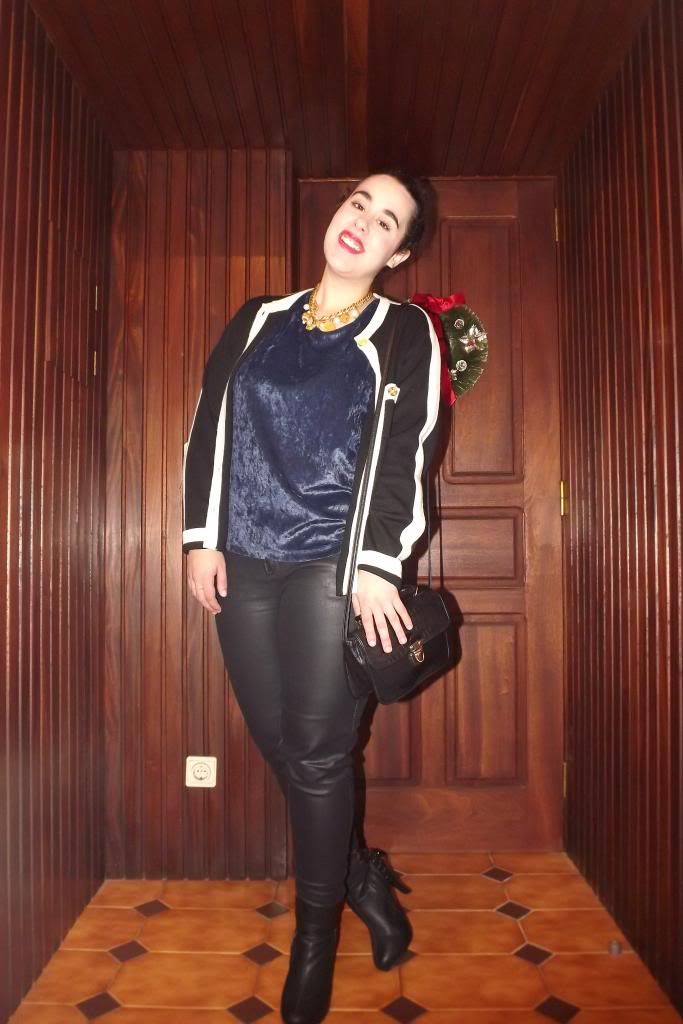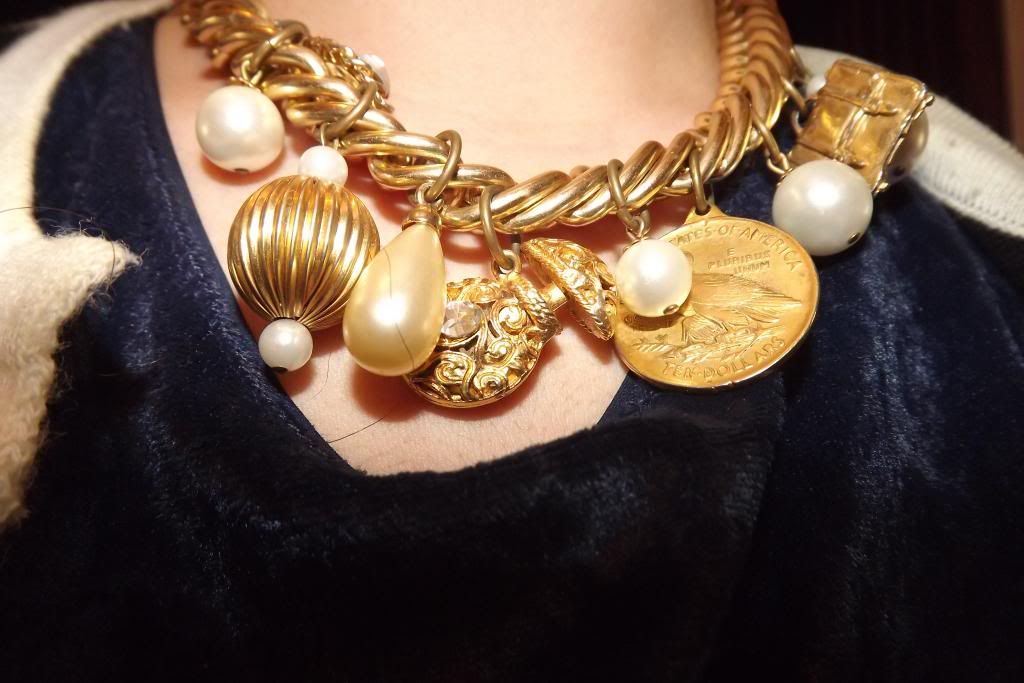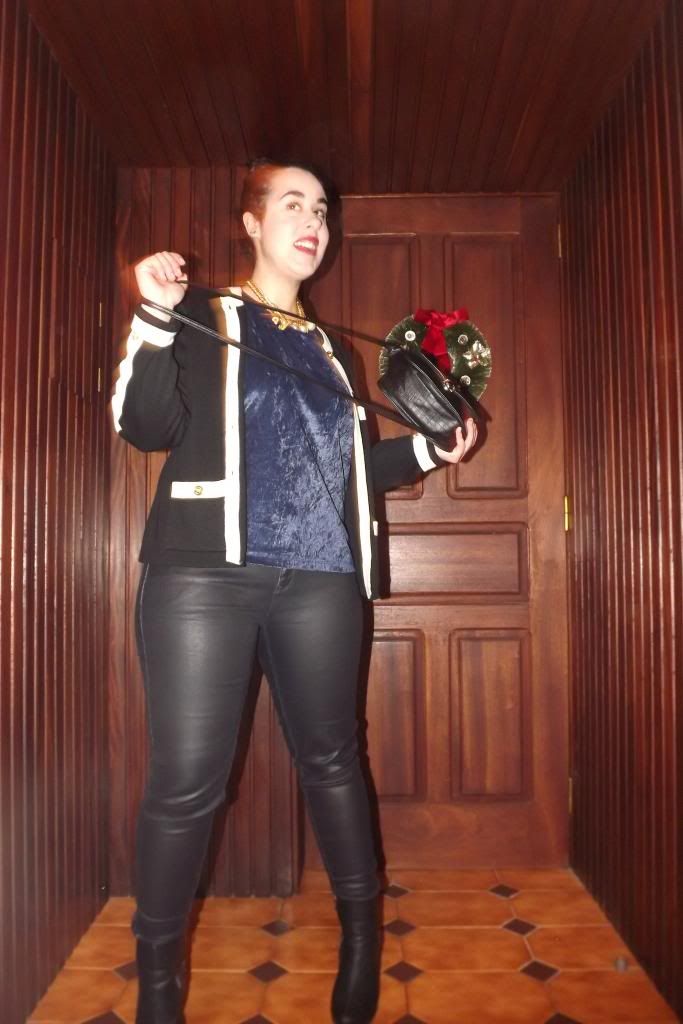 I was wearing:
Top: Stradivarius
Pants: Zara
Cardigan: Alain Manoukian
Boots: DIY
Bag: Lefties
Necklace: Vintage
Love, Inês