Conscious shopping
Monday, February 04, 2013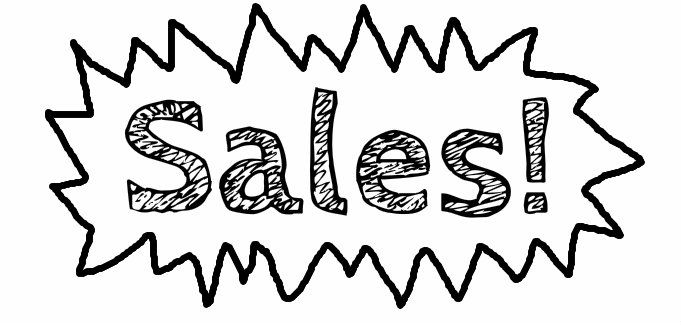 Today I am here to give you a few suggestions when it comes to shopping, specifically on sales. Well I know it's the most attractive times for shopping, sometimes it even seems that we don´t spend almost anything. We went through a major financial crisis and now, more than ever, it is necessary to streamline costs. But none of this involves making a large cut in the wardrobe. It is perfectly possible to be trendy and not spend exorbitant amounts of money on clothes. Fortunately, there are a large number of low-cost shops that are facing the big brands. I know that Prada is Prada and Isabel Marant is Isabel Marant. But let's be realistic, we are not in good time to do this kind of shopping. Especially because we can find similar items for a fraction of the price. Therefore, and to avoid spending more than what I can, I created a series of rules, religiously pointed at my notebook, to help me survive this so enticing season:
1st. rule: Make a list of items that you need the most. It can be dresses, shirts, skirts, write what you need.
2nd. rule: Buy basic pieces. The basics are the kind of pieces that we use throughout the year. In my case, I buy jeans. If you buy all the basics on sales the rest of the year you can spend more on pieces that are one season only.
3rd. rule: Shoes that you can wear all year.
4th. rule: Take a walk across all stores, with a watchful eye, before buying whatever it is. So we have the opportunity to choose the ones that really matter.
5th. rule: Do not go shopping frustrated! You will only want to buy things that you don´t need only to feel better.
6th. rule: Give a look at reliable online shops. Typically these are the stores that have the best prices.
7th. rule: Go shopping alone. I know that going shopping with friends is so much fun, but more conducive to big spending!
These are my 7 golden rules for sales. It takes time and patience but in the end pays off to have a closet full of clothes and plenty of choices.
Olá, olá!
Hoje estou aqui para vos dar umas sugestões no que toca a compras, especificamente nos saldos. Eu bem sei que é das épocas mais aliciantes para fazer compras, às vezes até parece que nem gastamos quase a nada. Atravessamos uma grande crise financeira e agora, mais do que nunca, é necessário racionalizar os custos. Mas nada disto implica fazer um grande corte no guarda-roupa. É perfeitamente possível estar trendy e não gastar quantias exorbitantes em roupa. Felizmente, existe um grande número de marcas low-cost que fazem frente às grandes marcas. Eu sei que Prada é Prada e Isabel Marant é Isabel Marant. Mas sejamos realistas, não estamos em boa altura para fazer este tipo de compras. Até porque encontramos artigos parecidos por uma fracção do preço. Por isso, e para evitar gastar mais do que aquilo que posso, criei uma série de regras, religiosamente apontadas no meu bloco de notas, para me ajudarem a sobreviver nesta tão aliciante época:
1ª. regra: Fazer uma lista com os artigos que mais preciso no guarda-roupa. Quer sejam vestidos, camisas, saias, escrevam o que vos faz mais falta.
2ª. regra: Comprar peças básicas. Os básicos são aquele tipo de peças que usamos todo o ano, quer faça chuva ou sol. No meu caso, aproveito sempre para comprar jeans. Se comprar todas as peças básicas em época de saldos, durante o resto do ano poderá gastar mais em peças que sejam de uma temporada só.
3ª. regra: Sapatos que se usem todo o ano.
4ª. regra: Dar uma volta em todas as lojas, com um olhar atento, antes de comprar o que quer que seja. Assim de todos os artigos, tem-se a oportunidade de escolher os que realmente interessam.
5ª. regra: Não ir às compras frustrada! Só dará vontade de comprar coisas que não precisamos só para nos sentirmos melhor.
6ª. regra: Dar uma vista de olhos a lojas online de confiança. Normalmente são nessas lojas que se encontram os melhores preços.
7ª. regra: Ir às compras sozinha. Eu sei que ir às compras com as amigas é extremamente divertido, porém muito mais propício a grandes gastos!
Estas são as minhas 7 regras de ouro para época de saldos. É necessário tempo e paciência, mas no fim compensa ter um armário cheio de roupa e bastantes escolhas.