Dear shoes, I love you!
Monday, February 11, 2013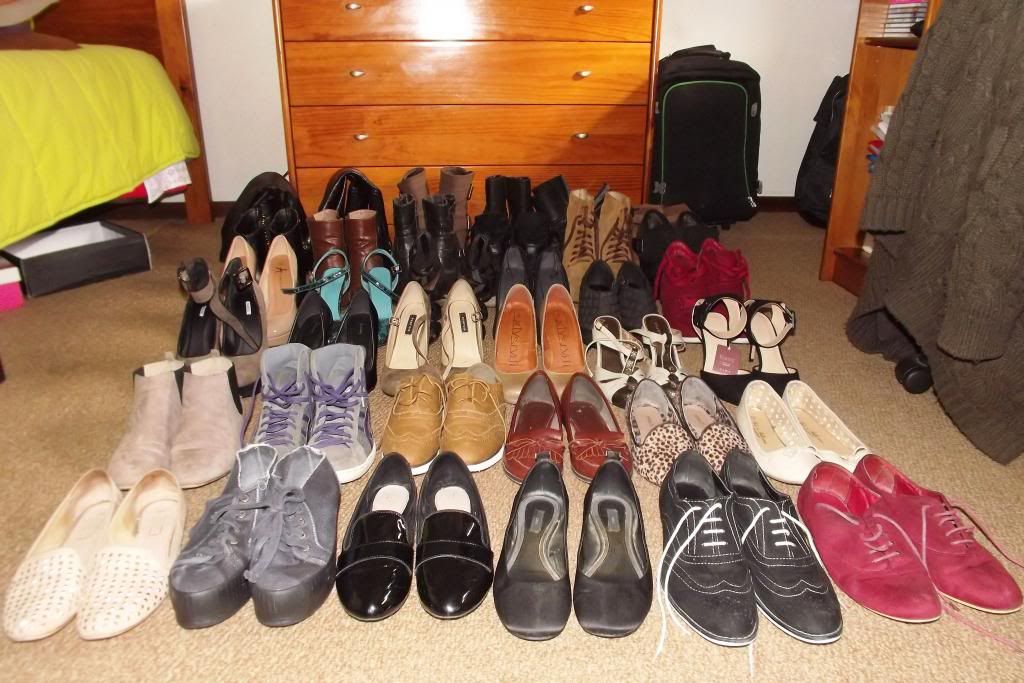 Starting at the beginning, I collect shoes. Some people like to collect stamps, magazines, buttons, and coins. I'm more practical, I collect shoes. At least they are functional in day. Nothing against people who like to collect stamps and other things, we have to have a hobby to keep us healthy. And lately I've purchased a huge amount of shoes. But buying a new pair elicits in me a great pleasure; the feeling of having a new pair of shoes to add to my collection is indescribable. I almost give leaps of satisfaction whenever I pay. I have a tendency to buy more heels than flats. And the funny thing is that I wear more flats than heels. It doesn´t mean I can´t walk on heels, but I usually need to walk a lot during the day so flats are more comfortable. But whenever I can I wear heels, I like getting taller. Another "thing" that I have is to buy them in black. With the clothing is the same. To build a "look", even when it´s a simple one, I always start by choosing the shoes. From there comes the inspiration for the rest.
Começando pelo início, eu coleciono sapatos. Certas pessoas gostam de colecionar selos, revistas, botões, moedas. Eu sou mais prática, coleciono sapatos. Pelo menos são funcionais no dia-a-dia. Nada contra as pessoas que colecionam selos e afins, temos de ter um passatempo para nos mantermos sãos. E ultimamente tenho comprado imensos sapatos. Mas a compra de um novo par suscita em mim um enorme prazer, a sensação de ter sapatos novos para juntar à minha colecção é indescritível. Quase que dou pulos de satisfação sempre que me dirijo à caixa para os pagar. Tenho uma certa tendência para comprar mais saltos do que rasos. E o engraçado é que no quotidiano ando mais de rasos. Não quer dizer que não consiga andar de saltos, mas em norma preciso de andar muito durante o dia por isso os rasos são mais confortáveis. Mas sempre que posso calço saltos altos, gosto de ficar mais alta. Outra "mania" é comprá-los em preto. Com a roupa acontece o mesmo. Para construir um "look" , por muito simples que ele seja, começo sempre por escolher os sapatos. A partir daí vem a inspiração para tudo o resto.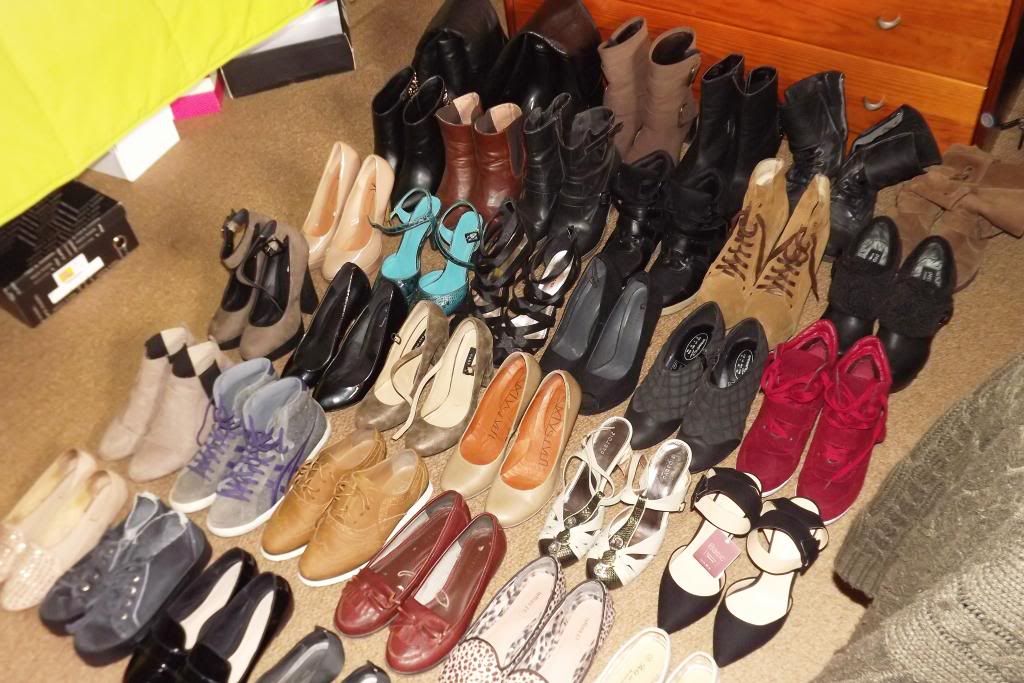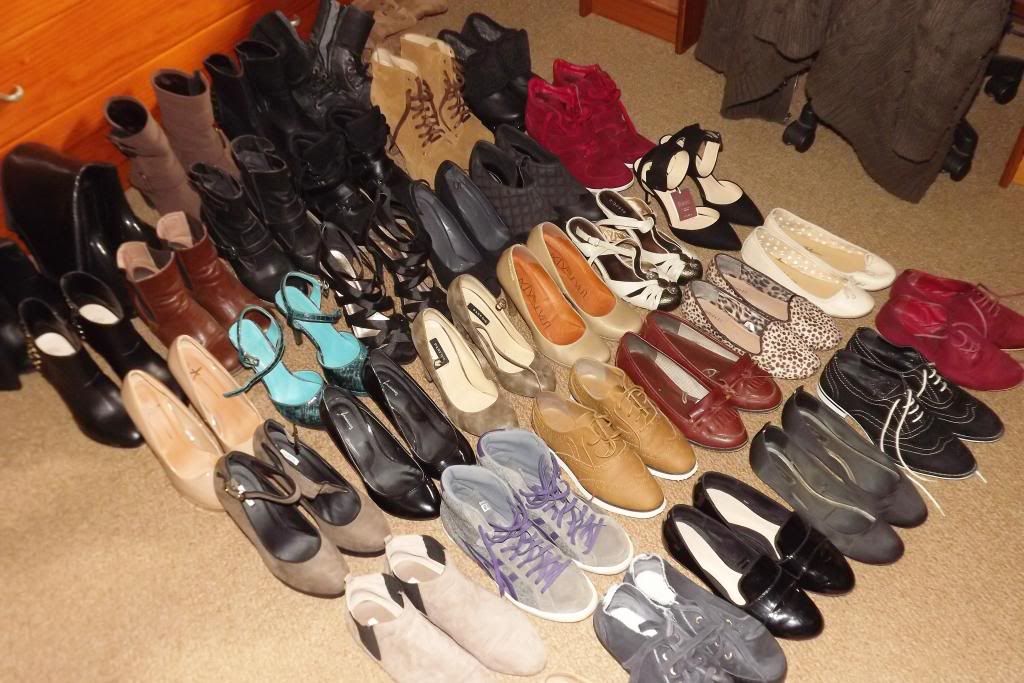 A small part of my shoe collection