I´m back
Thursday, July 25, 2013
It's been a while ... Time goes by and I realized that I didn´t post a thing for almost 3 months. I wanted to have a thousand excuses or even something more interesting to tell you but the truth is that my life has become complicated in an instant. From one moment to another my internship began, which left me with very little (or no) time for activities that don´t involve the internship or studying or doing my internship reports. And that was my life for 3 months. Of course I took good things; I grew as a person and strengthen friendships.
But now I'm on holidays and I finally have the free time that I needed for the people I love and to devote myself to blog! I had a really relaxing weekend (exactly what I needed) and now I am ready to dedicate myself 100% to this project.
I have the slight impression that you will see this kimono (ups, robe) that I found in
my mother´s
closet many times. I'm already imagining it with shorts and ankle boots in a beautiful terrace with my friends drinking some good beer!
Já faz algum tempo… O tempo passa sem que tenha dado conta de que não publicava nada há quase 3 meses. Adorava ter mil e uma desculpas ou até algo mais interessante para vos dizer mas a verdade é que a minha vida complicou-se num instante. De um momento para o outro o meu estágio começou, o que me deixou com muito pouco (ou nenhum) tempo para actividades que não envolvessem o estágio ou estudar para o estágio ou fazer relatórios. E essa foi a minha vida durante 3 meses inteiros. Claro que também tirei coisas boas, cresci enquanto pessoa e fortaleci amizades.
Mas agora estou de férias e finalmente vou ter o tempo livre necessário para as pessoas de quem gosto e para me dedicar ao blogue! Tive um fim-de-semana realmente relaxante (exactamente o que eu precisava) e agora estou pronta para me dedicar a 100% a este projecto.
Tenho a ligeira impressão de que vão ver este quimono (ups, roupão) que fui encontrar no armário da minha mãe, muitas mais vezes. Já me estou a imaginar a usar com uns calções e umas ankle boots para um belo serão no pátio com os meus amigos e boa cerveja!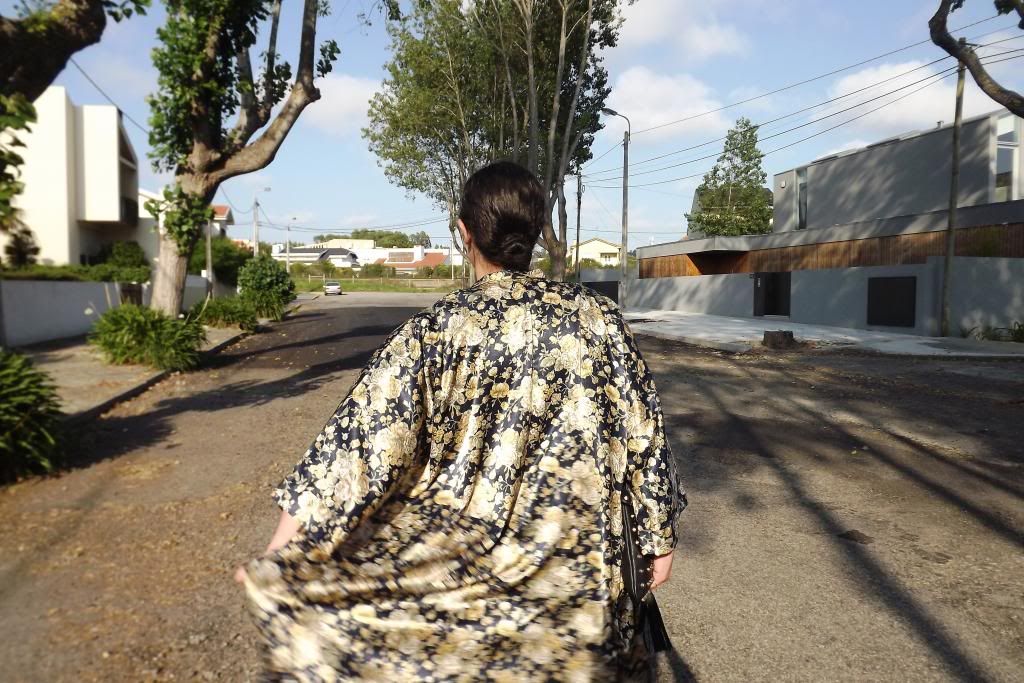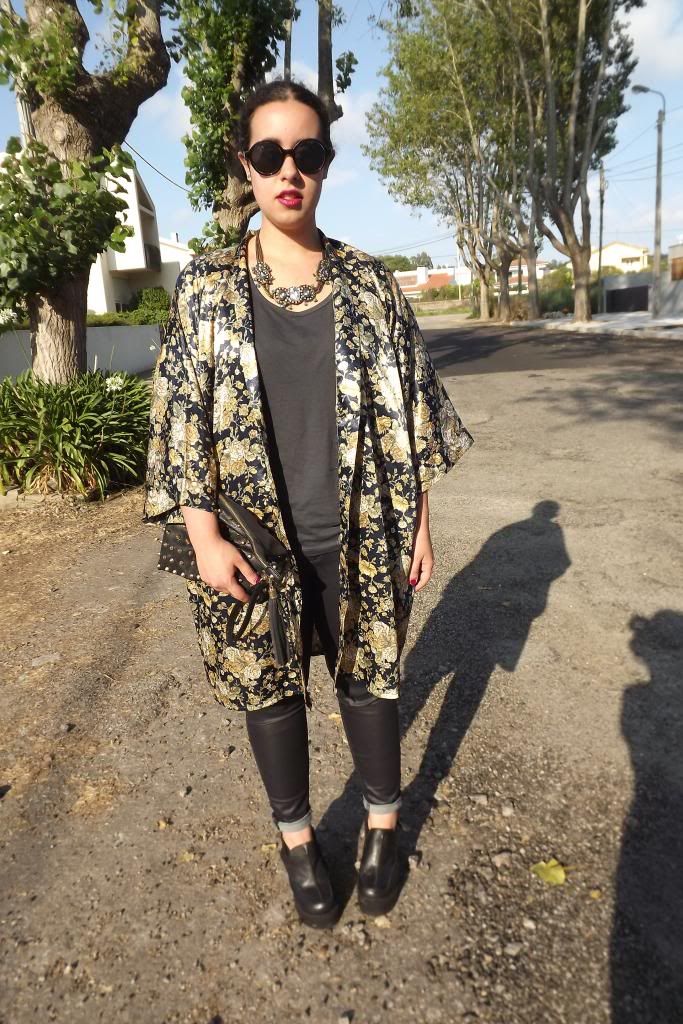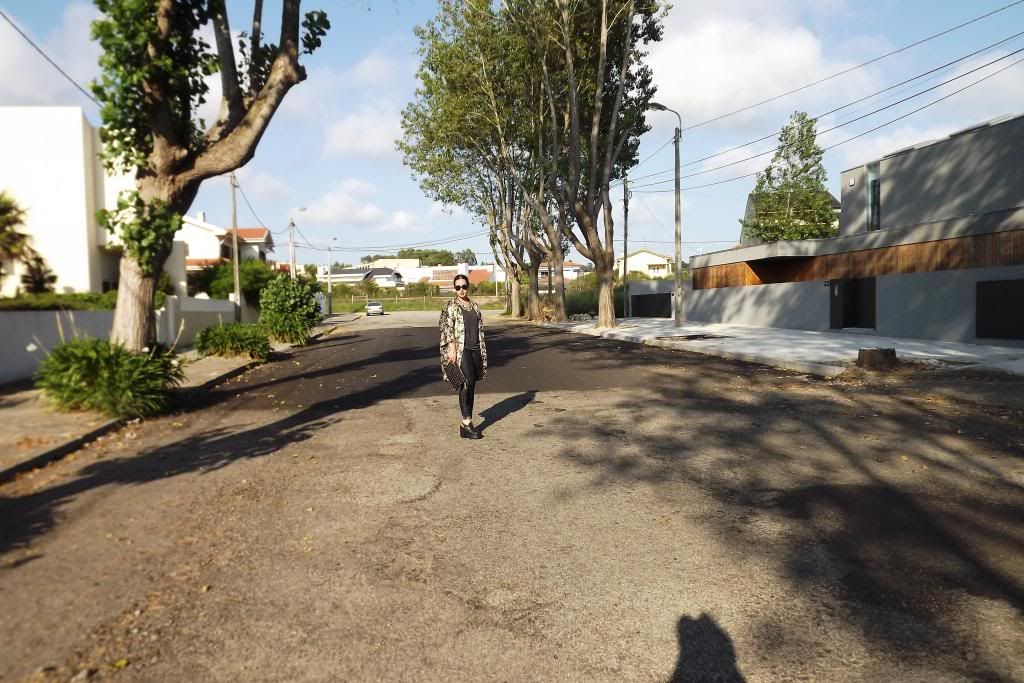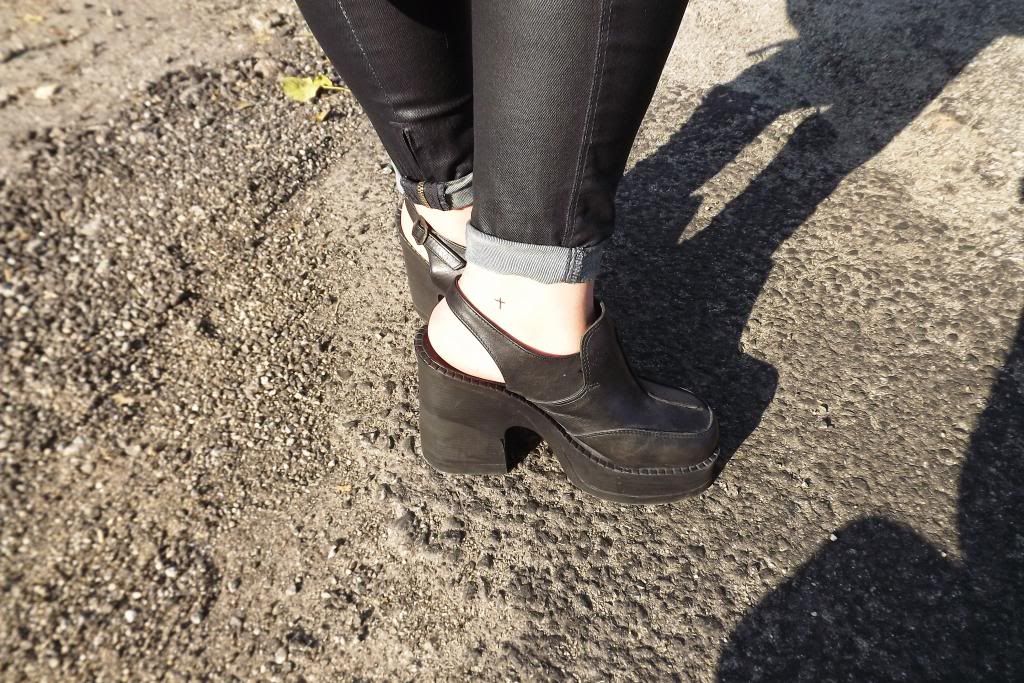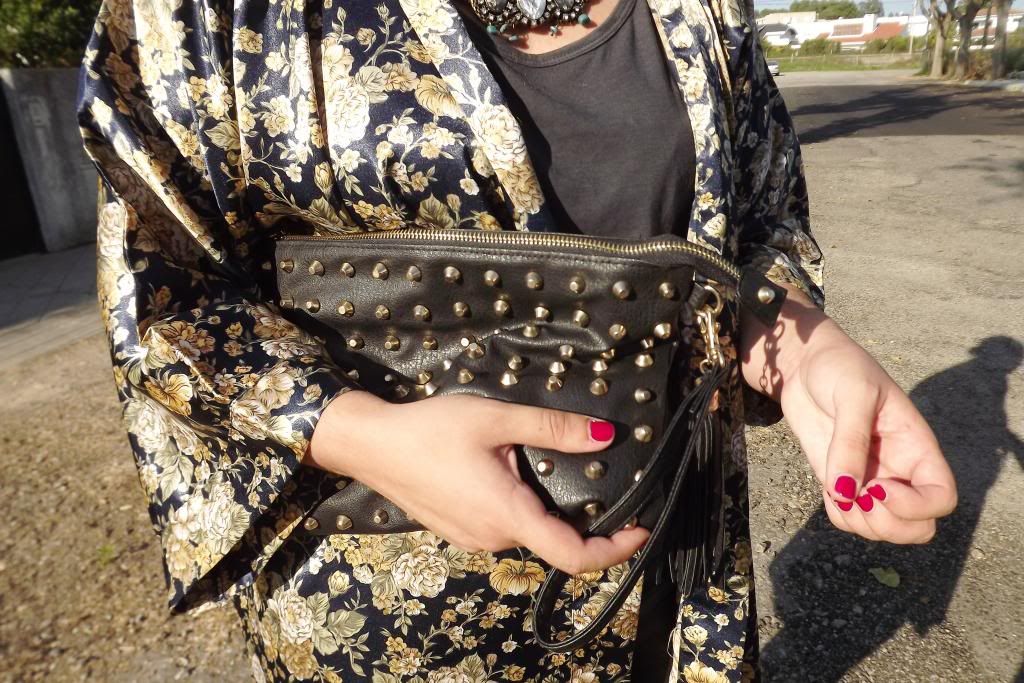 I was wearing:
Kimono: Vintage
Top: Mango
Trousers: Zara
Clutch: Primark
Necklace: Lefties
Love, Inês