Bling Bling
Monday, September 16, 2013
(EN) Computer problems. I will begin with a BIG apology. I know that I didn´t publish anything all week but I have a reason for that: I had problems with the computer that I took with me to Aveiro. Yes, I'm in Aveiro, my college classes have started, yei! (insert sarcasm). Problems aside, on weekend I got everything resolved. So, this week nothing's going to stop me from posting on the blog (I hope).
This look has more than a week (and time flies...), but never mind, I like it anyway. I took the opportunity to wear high heels, since classes won´t allow me great adventures with shoes (sad face). And all this reminded me that I have to dedicate myself to buying flats since 90% of my shoes are (really) high heels! A big NO for the long walks to the college. I love this sweater. It's black, but catches people´s eyes. Of course this earrings are a tremendous help.
Liked the bracelet + ring that I did?
I LOVE IT!
(PT) Problemas com o computador. Começo já a publicação com um GRANDE pedido de desculpas. Bem sei que não publiquei nada durante a semana toda mas tenho uma razão para isso: tive problemas com o computador que levei comigo para Aveiro. Sim, já estou em Aveiro, as aulas na faculdade já começaram, yei! (sarcasmo). Problemas à parte, durante o fim-de-semana consegui resolvi tudo. Por isso, esta semana nada me vai impedir de publicar no blogue (espero eu).
Este look já tem mais de uma semana (como o tempo passa…), mas deixem lá, eu gosto dele na mesma. Aproveitei para usar saltos altos, já que as aulas na faculdade não me vão permitir grandes aventuras com sapatos. E isto tudo fez-me lembrar de que tenho de dedicar-me à compra de sapatos rasos visto que 90 % dos meus sapatos são de salto! Um grande NÃO para as longas caminhadas até à faculdade. Amo esta camisola. É preta, mas dá nas vistas o suficiente para as pessoas repararem. É claro que os brincos ajudam imenso para isso.
Gostaram da pulseira + anel que eu fiz? Eu AMO!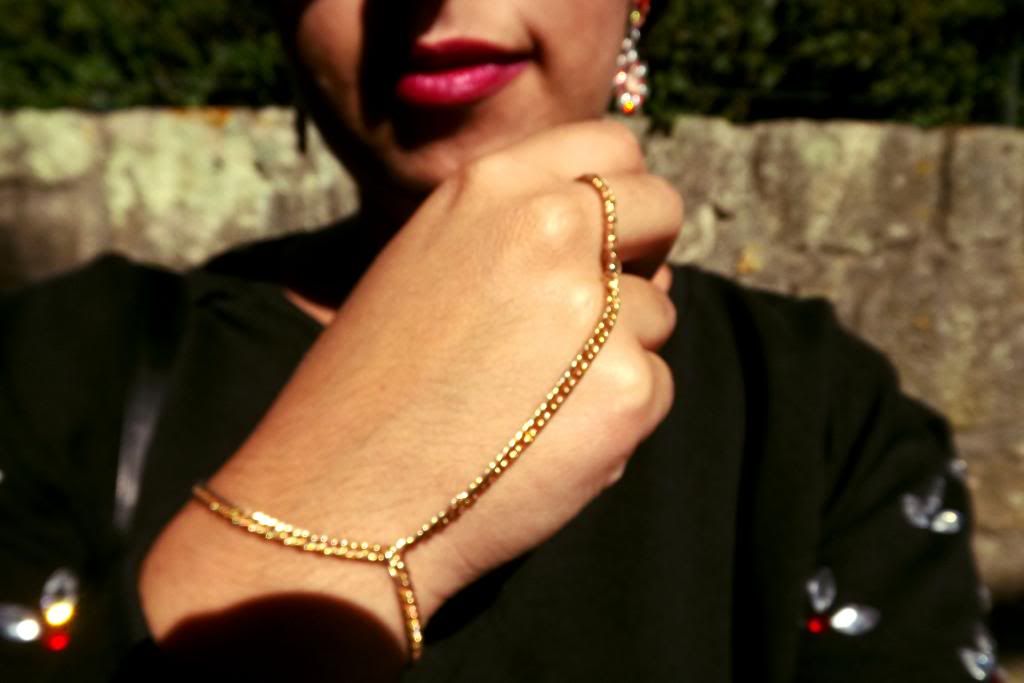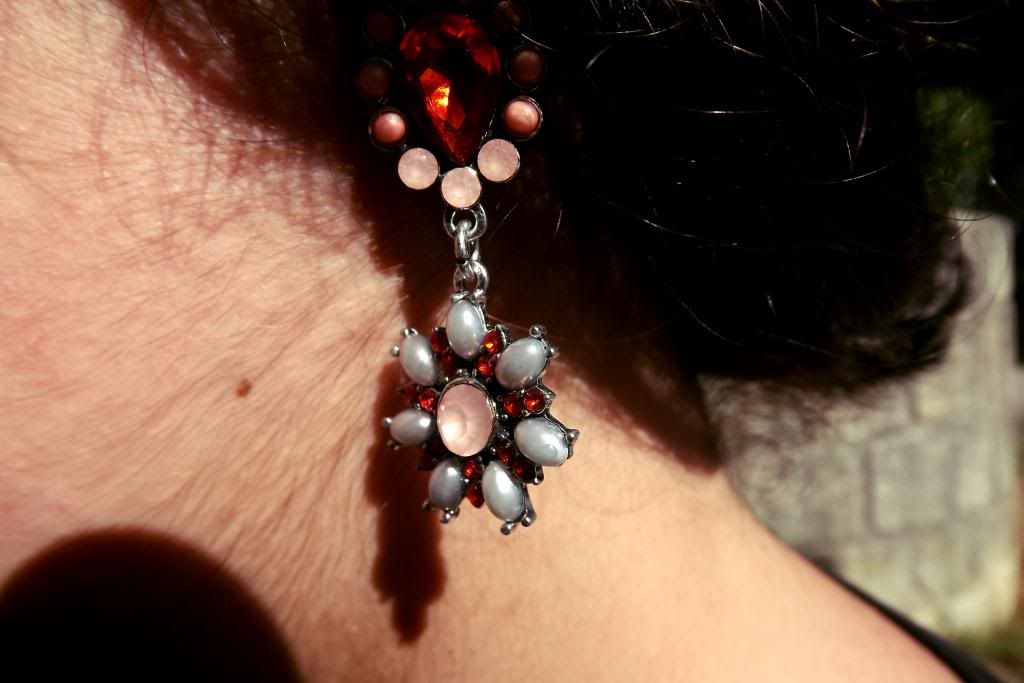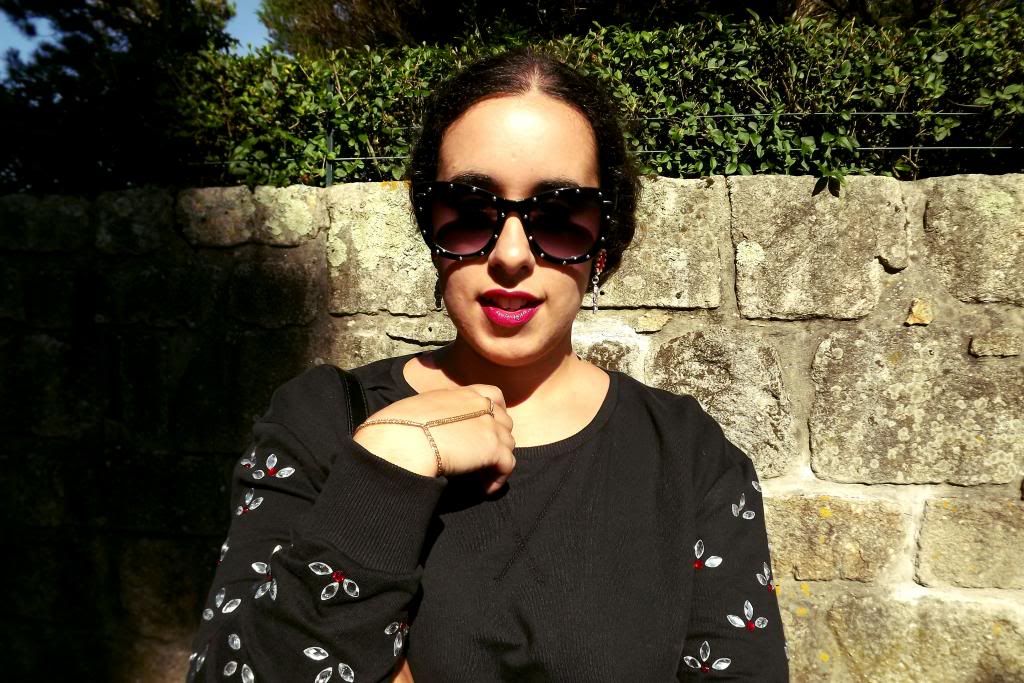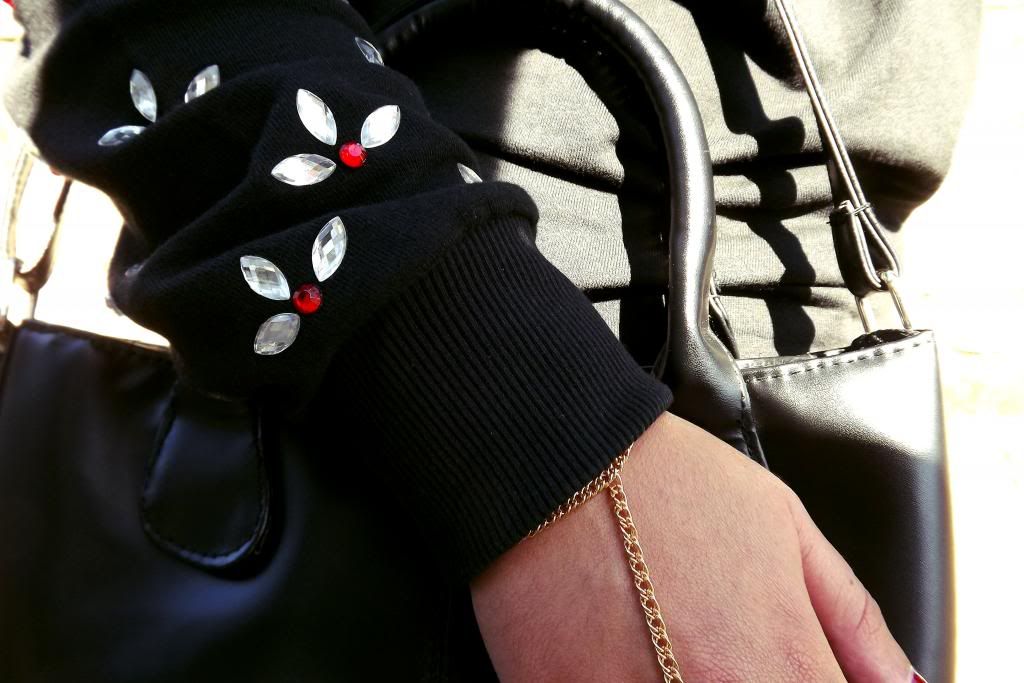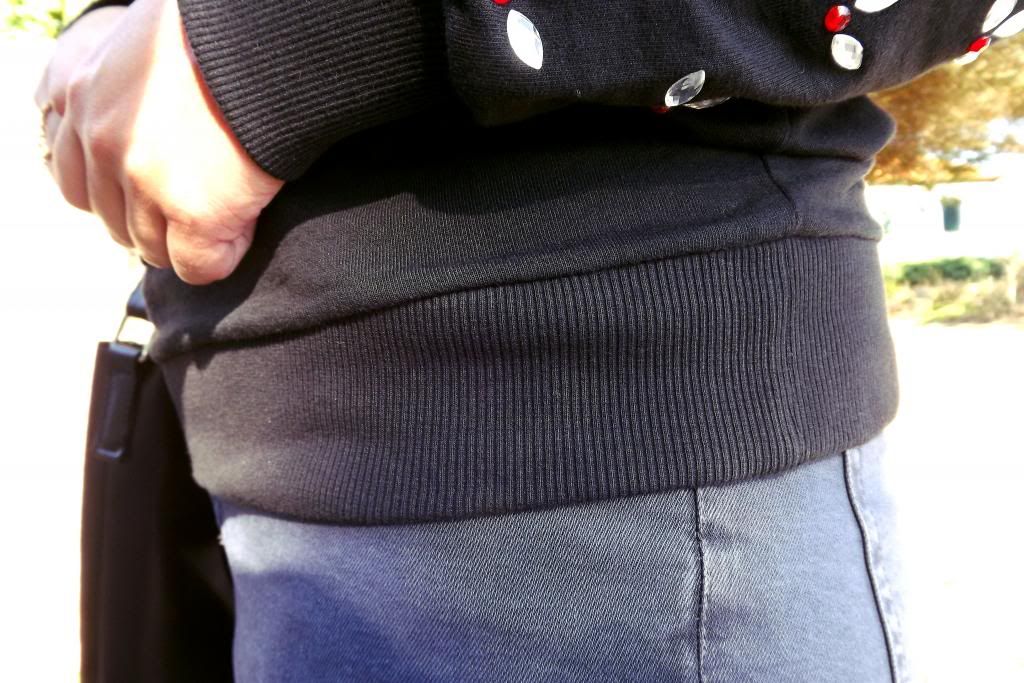 I was wearing:
Sweater: Lefties
Trousers/Bag: Primark
Shoes: Zara
Earrings: Parfois
Sunglasses: Blanco
Bracelet + Ring: DIY
Love, Inês