Review: Nivea In-Shower Body Lotion
Thursday, September 05, 2013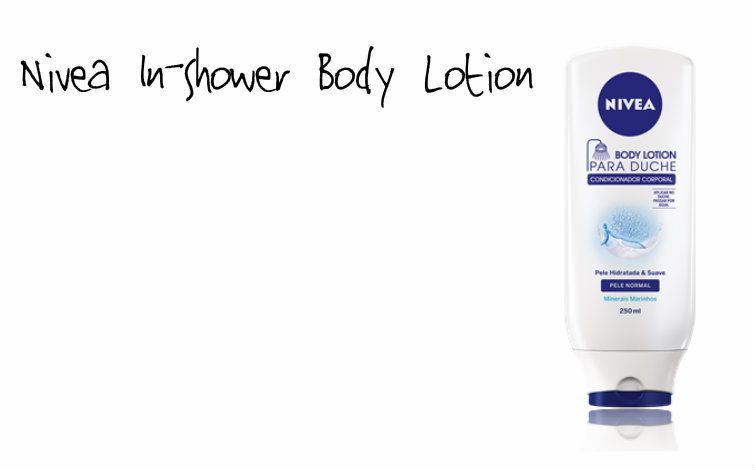 Hey Hey Hey beautiful people! Today I will talk about a new purchase for my vast lotion collection, the Nivea In-Shower Body Lotion. Here in Portugal appeared relatively recently and let me tell you that when I heard the first time about this product I wasn´t totally convinced. But as my curiosity won, I went to buy it. And thank goodness I did! Now this lotion is my skin´s best friend. I thought that if applied during the shower it would came out of the skin like the shower gel, but it is not true. The skin is really soft and smelling good after the bath. And I tell you I save a lot of time in the morning!
Verdict: I suggest it to everyone. There are for normal skin and sensitive skin. It is a pretty good lotion considering the price (3.99 EUR).
Visit
Nivea
´s
page
for more information about the various products!
Hey Hey Hey gente linda! Hoje vou falar-vos de uma nova aquisição à minha vasta colecção de loções, a loção corporal para duche da Nivea. Cá em Portugal apareceu há relativamente pouco tempo e deixem-me que vos diga que quando ouvi falar pela primeira vez neste produto não fiquei totalmente convencida. Mas como a minha curiosidade ganhou, lá fui eu comprá-lo. E ainda bem que o fiz! Agora esta loção é a melhor amiga da minha pele. Pensei que como se aplicava durante o duche saía da pele como o gel de banho, mas não é verdade. A pele fica realmente hidratada e bem cheirosa depois do banho. E digo-vos poupo imenso tempo de manhã!
Veredicto: Aconselho a toda a gente, até porque existe para pele normal e pele sensível. É uma loção bastante boa tendo em conta o preço (3,99 EUR).
Visitem a página da
Nivea
para mais informações sobre os diversos produtos!
Love, Inês