New H&M store
Thursday, October 31, 2013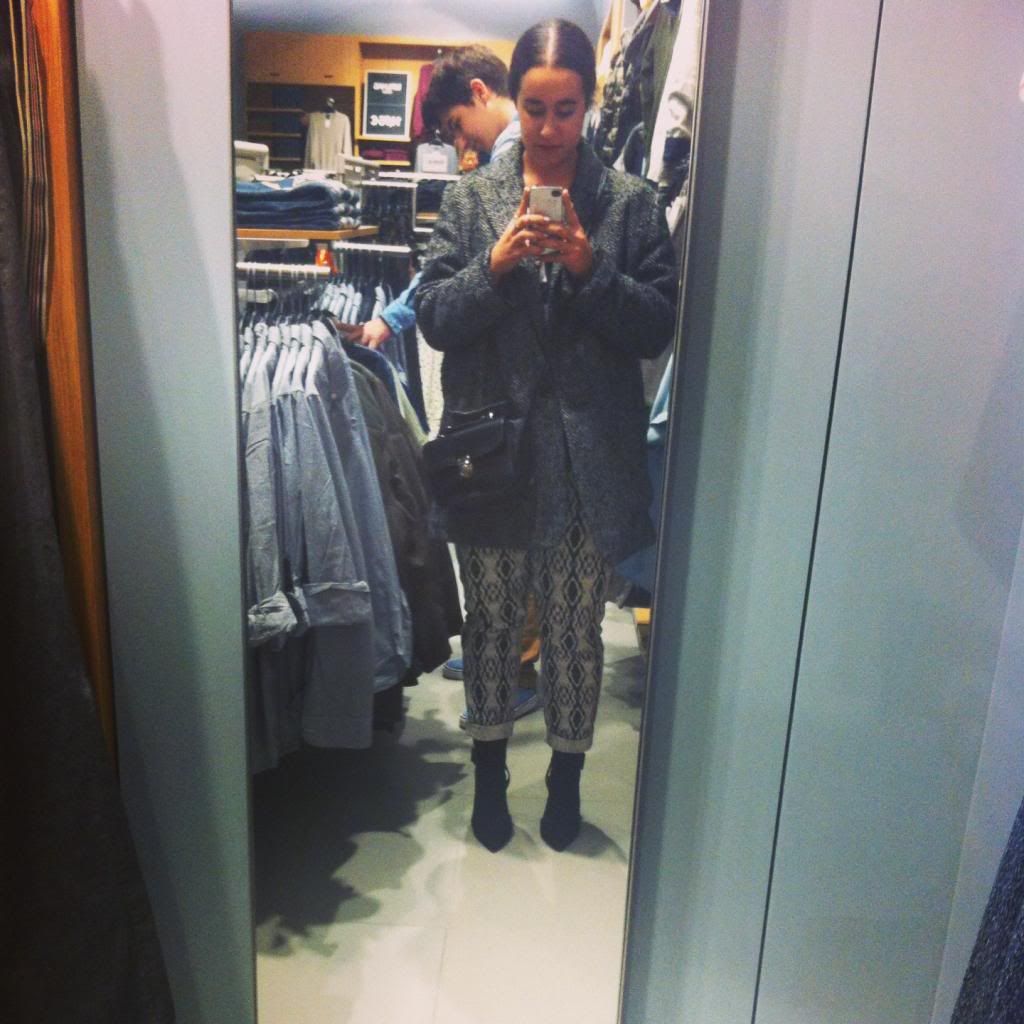 Sorry! I know I've been missing around here (no, I´m not dead) but this last month has been chaotic for me! Certain personal things collided with a lot of college stuff and BAM, no time left for anything else.
But speaking now of what really matters because this isn´t a diary but a fashion blog. Today I had a quite interesting
and fun
day
with Mark (you will hear about him many more times, we are working together for a huge project). We spent most of our afternoon at the opening of the new Glicínias H&M store (for those unaware, it´s in Aveiro). Of course we do not lose the opportunity to do some (ok, many) purchases.
In short, the space is fantastic and very well used and will certainly have the success that H&M guarantees.
PS-I will try to take pictures this weekend of the wonderful dress that I bought!
Desculpem! Eu sei que tenho andado desaparecida (não, não morri) mas este último mês foi caótico para mim! Certas coisas pessoais colidiram com um monte de coisas da faculdade e BAM, não sobrou tempo para mais nada.
Mas falando agora do que realmente interessa, até porque isto não se trata de um diário mas sim um blogue de moda. Hoje tive um dia bastante interessante e divertido com o Mark (vão ouvir falar dele muitas mais vezes, estamos a trabalhar juntos num mega projecto). Passamos grande parte da nossa tarde na abertura da nova loja da H&M no Glicínias (para quem não sabe, é em Aveiro). Claro está que não perdemos a oportunidade para fazer algumas (ok, muitas) compras.
Em suma, o espaço está fantástico e muito bem aproveitado e com certeza terá o sucesso que a H&M garante.
P.S.- vou tentar tirar fotografias este fim de semana do maravilhoso vestido que comprei!
The most amazing mid-rings I´ve ever seen
Lipstick heaven!
I was wearing:
Coat: Mango
Top: Lefties
Trousers: H&M
Shoes: Zara
Bag: Lefties
Iphone case: Tally Weijl
Love, Inês