Firmoo sunglasses: review
Sunday, November 10, 2013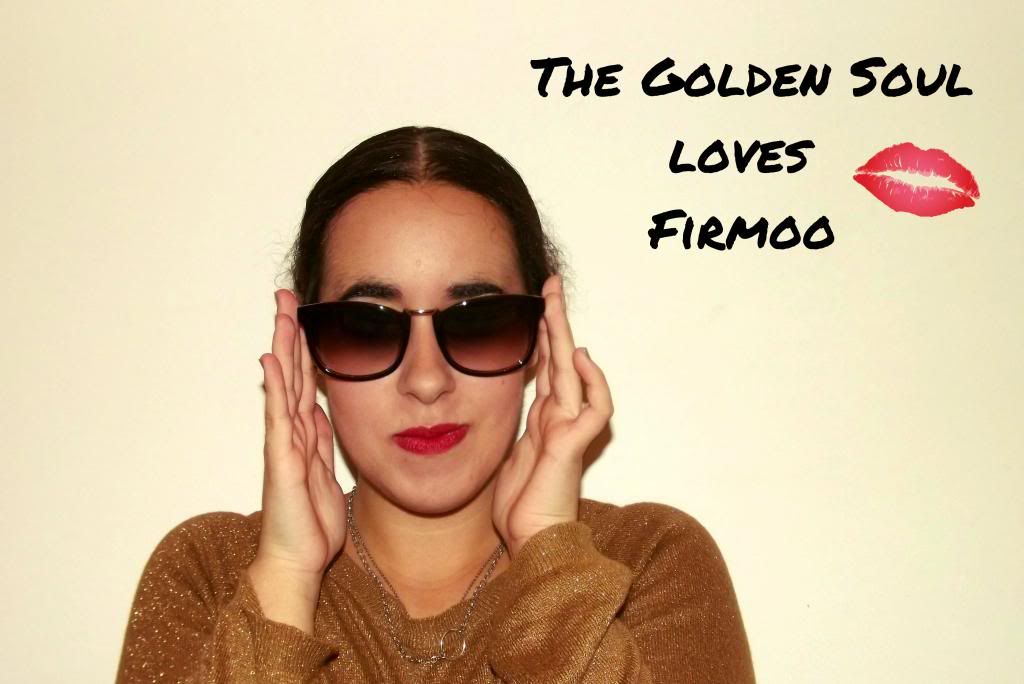 (EN) Hi guys!
Today I will talk about one big love of mine! And no, it isn´t shoes but it is sunglasses. When I received an email from the Firmoo team I jumped with joy. I was already laying my eyes on these precise glasses and I was thinking about buying them. Just my luck the Firmoo team decided to associate with The Golden Soul and let me choose a pair of glasses (yei yei yei). Of course I chose the one I laid my eyes on. Tell me: aren´t they the most perfect sunglasses ever made?
Now, let's talk about some serious stuff. Firmoo is an
eyeglasses
online store with a variety of affordable eyeglasses. And I assure you that they are of very good quality. The ordering process is very simple: you just have to choose the glasses you want (the hardest step), the purpose of the eyeglasses and the lens type you prefer. Simple, right? And there is a big advantage! You can order a pair completely for free! Must be wondering how, right? Let me explain to you: all you have to do is enter here: http://www.firmoo.com/free-glasses.html, grab the code, register on the site, choose the glasses you want and introduce the code at the checkout. So easy guys!
I chose this pair : http://www.firmoo.com/prescription-sunglasses-p-2185.html . A great help for my choice was the Virtual Try-On System! You can choose a picture of you and see how the glasses fit. Fantastic, right? Another advantage is how fast they ship! In just five days I had them at home and hand delivered! Now they are my favorite sunglasses.
Access
http://www.firmoo.com/
for more info and choose your favorite glasses. Believe that you won´t regret it!
(PT) Olá gente!
Hoje venho falar-vos de uma grande perdição minha! E não, não são sapatos mas sim óculos de sol. Por isso quando recebi um e-mail da equipa da Firmoo deu pulos de alegria. Já andava a namorar estes precisos óculos e estava mesmo a pensar em comprá-los. Para minha (grande) sorte, a equipa da Firmoo decidiu associar-se ao blogue e deixou-me escolher um par de óculos à minha escolha (yei yei yei). Claro está que escolhi o par que andava de olho. Digam lá, não são os óculos mais perfeitos do mundo?
Agora, vamos lá falar de coisas sérias. A Firmoo é uma loja online de óculos com uma grande e variada oferta a preços acessíveis. E garanto-vos que os óculos são de muito boa qualidade. O processo de encomenda é muito simples basta escolherem os óculos que querem (o passo mais difícil), escolherem o propósito dos óculos e os tipos de lentes que preferem. Simples, não é? E ainda há uma grande vantagem! Podem pedir um par completamente grátis! Devem estar a perguntar como, certo? Deixem-me explicar-vos: tudo o que têm que fazer é entrar aqui:
http://www.firmoo.com/free-glasses.html
, retirarem o código, registarem-se no site, escolherem os óculos que pretendem e introduzirem o código aquando o check-out.
Eu escolhi este par:
http://www.firmoo.com/prescription-sunglasses-p-2185.html
. Uma grande ajuda para a minha escolha foi o Virtual Try-On System! Podem escolher uma foto vossa e ver como é que os óculos ficam. Fantástico, certo? Outra das vantagens é a rapidez com que chegam a casa! Em apenas 5 dias eu tinha-os em casa e entregues em mão! Agora são os meus óculos favoritos e tão cedo não os vou largar.
Acedam a
http://www.firmoo.com/
para mais informações e escolham os vossos óculos favoritos. Acreditem que não se vão arrepender!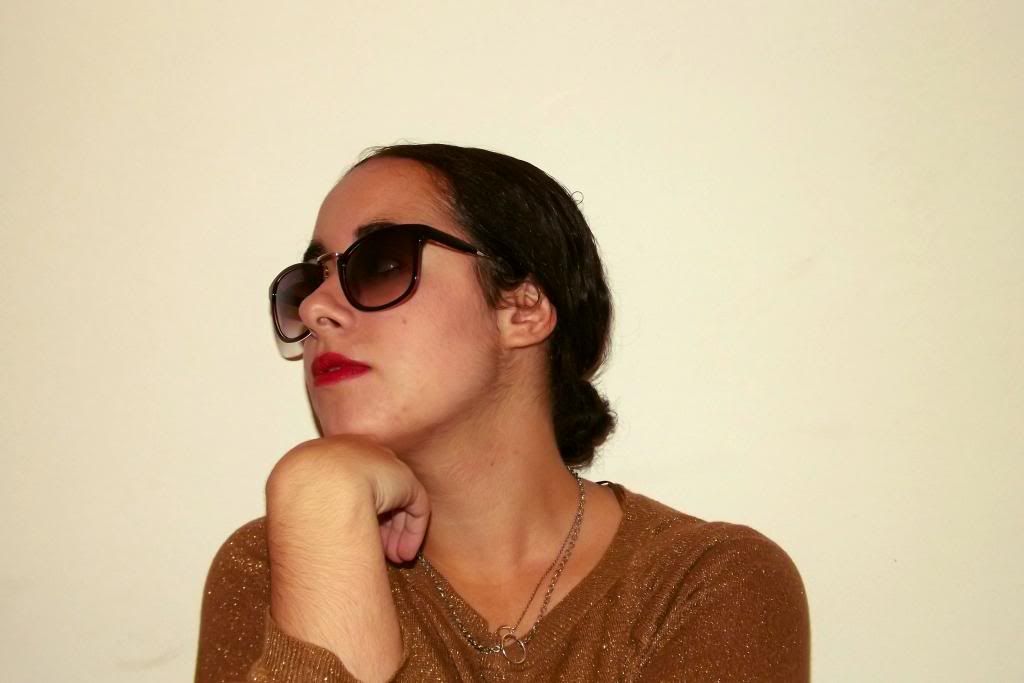 Sunglasses: thanks to Firmoo
Love, Inês