Christmas wishlist
Thursday, December 12, 2013
(EN) Christmas time. Finally came that time of the year when it's perfectly plausible to stay at home wrapped in a blanket with a cup of tea and admire the beautiful Christmas decorations that we have spread through the house. Hmmmm.
Well, my classes ended (for now) so I have taken advantage not only to study (final exams, die!) but also to stay at home and redeem for my absence the last few months. Of course, I used my spare time to gather my greatest material whishes for this Christmas. Share with me, what would you like to receive this Christmas?
(PT) Época de Natal. Finalmente chegou aquela época do ano em que é perfeitamente plausível ficarmos em casa enroladas numa manta com uma chávena de chá bem quente e ficarmos a admirar as belas decorações de Natal que temos espalhadas pela casa. Hmmmm.
Bem, as minhas aulas terminaram (por enquanto) e por isso tenho aproveitado não só para estudar (exames finais, morram!) mas também para ficar por casa e compensar a minha ausência nos últimos meses. Claro está, aproveitei para reunir os meus maiores desejos materiais para este Natal. Partilhem comigo, o que mais gostariam de receber no Natal?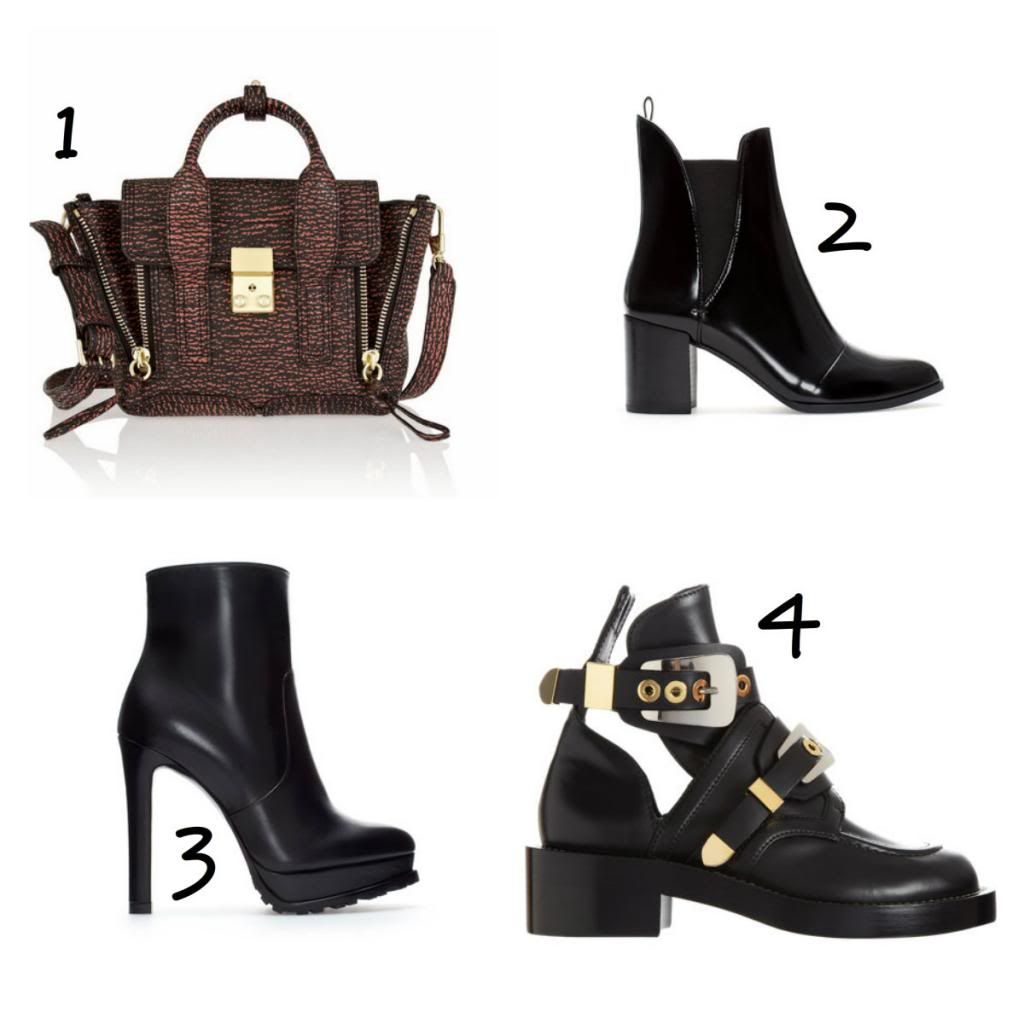 1. 3.1 Phillip Lim / 2. Zara / 3. Zara / 4. Balenciaga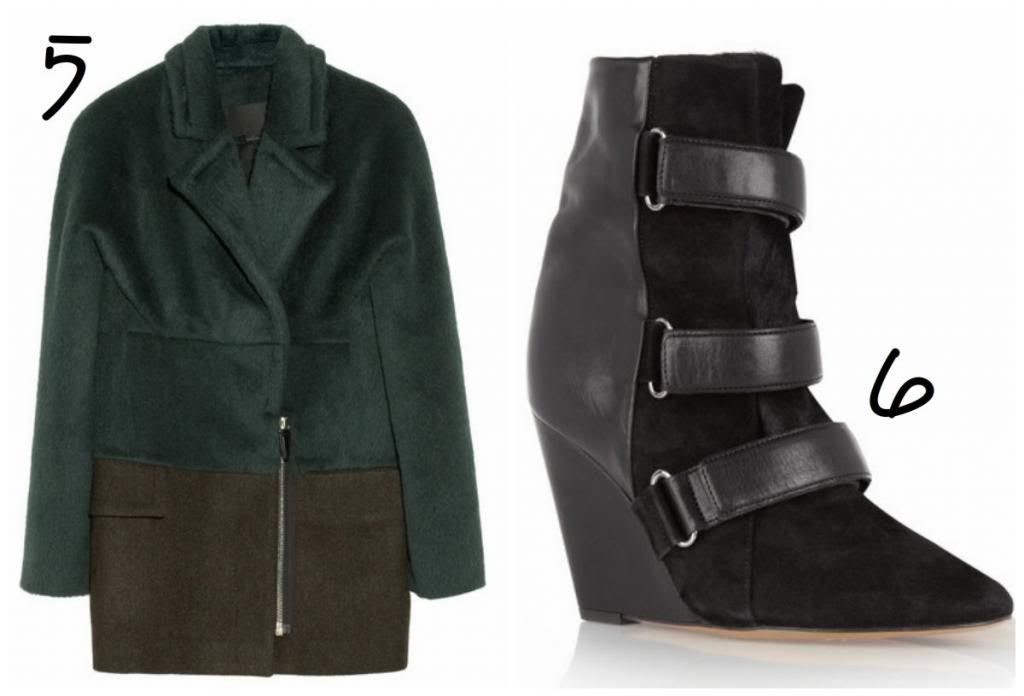 5. Alexander Wang
/
6. Isabel Marant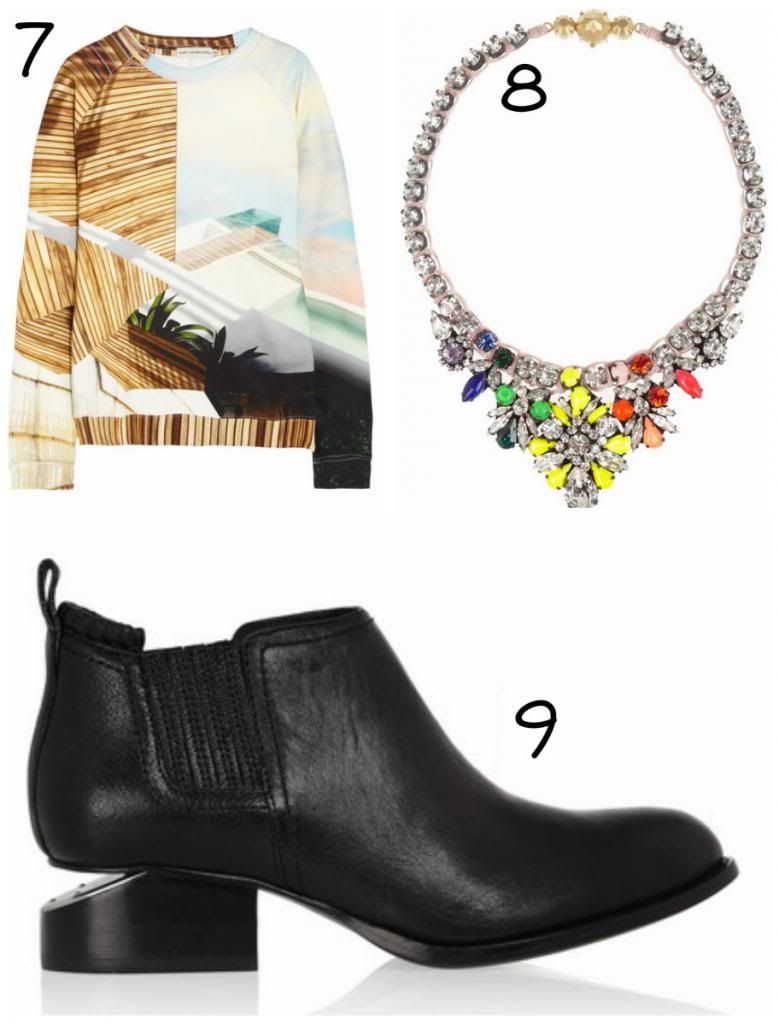 7. Mary Katrantzou
/
8. Shourouk
/
9. Alexander Wang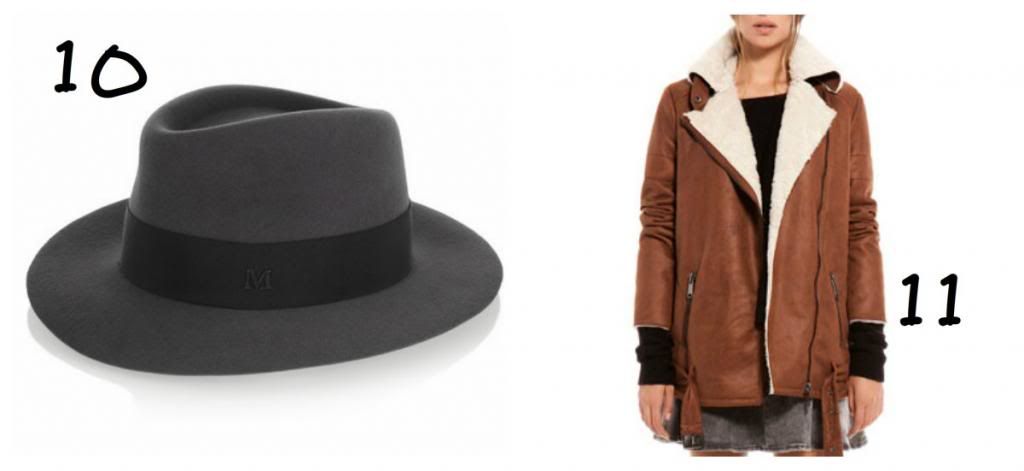 10. Maison Michel
/
11. Bershka
Love, Inês