Soft.
Tuesday, January 21, 2014
Soft. In the last post I showed you the darker side of my style. Today I´m showing you something more delicate, without losing my essence. Simple, clean and basic lines. Yup, sums up my style. But are simple lines synonymous of a boring and monotonous style? Of course not! (My subtlety to self-compliment my style) Did you ever think that maybe those who choose a more subtle style are actually telling to the world that they don´t need that much to get attention? Take me as an example. My entire wardrobe consists of basic pieces. That doesn´t make me a simple person, but a person that holds herself with high ambitions and a strong personality. Giving a lot of information in an outfit, for me, is the same as if the person had a huge sign over his head announcing: I DON´T KNOW WHO I AM, OR WHAT I LIKE.
But let's clarify a few things: I'm not here to judge anyone. Like to wear flashy clothes? I am the first to say, go for it! I just want you to think about what you are wearing. Are you sending the right idea, the true essence of your existence to the rest of the world? Or are you dressing to please the society? Because if it is that, I'm the first to point you a finger. DON´T DRESS TO PLEASE ANYONE BUT YOU! Don´t dress to please your parents, the boyfriend/girlfriend or the neighbor. Dress for you. As you want, with whatever you want. Send the message to the world of what you truly are and not what society expects you to be. Be authentic, please yourself and you´ll see that you will feel much better in your own skin.
BTW, don´t forget to enter the GIVEAWAY to win a dress of your choice valued at 200$! Enter here.
Delicada. No último post mostrei-vos o lado mais negro do meu estilo. Hoje venho mostrar-vos algo mais delicado, sem perder a minha essência. Linhas simples, limpas e básicas. Yup, resume o meu estilo. Mas será que linhas simples são sinónimo de um estilo aborrecido e monótono? É claro que não! (A minha subtileza ao auto-elogiar o meu estilo) Já pararam para pensar que se calhar quem escolhe um estilo mais recatado está na verdade a transmitir ao Mundo que não precisa de muito para chamar a atenção? Que provavelmente tem um personalidade deveras demarcada e isso chega para ter a atenção pretendida? Pego em mim como exemplo. Todo o meu guarda-roupa é composto por peças básicas. Isso não faz de mim uma pessoa simples, mas sim uma pessoa segura de si mesma, com ambições e uma forte personalidade. Dar muita informação num look, para mim, é como se a pessoa tivesse um enorme cartaz em cima da cabeça a anunciar: EU NÃO SEI QUEM SOU, NEM DO QUE GOSTO.
Mas vamos lá esclarecer uns pontos: eu não estou aqui a julgar ninguém. Gostam de vestir roupas exuberantes? Sou a primeira a dizer: força nisso! Apenas quero que pensem no que estão a vestir. Será que estão a transmitir a ideia certa, a verdadeira essência da vossa existência ao resto do Mundo? Ou será que se vestem para agradar a sociedade? Porque se for isso, sou a primeira a apontar-vos o dedo. NÃO SE VISTAM PARA AGRADAR NINGUÉM A NÃO SER VOCÊS! Não se vistam para agradar os pais, o namorado/a, as amigas ou o vizinho. Vistam-se para vocês. Como quiserem, com o que quiserem. Transmitam ao Mundo o que verdadeiramente são e não o que a sociedade espera que vocês sejam. Sejam autênticos, agradem-se e verão que se sentirão muito melhor na vossa pele.
BTW, não se esqueçam de participar no sorteio para ganhar um vestido à vossa escolha no valor de 200$! Participem aqui.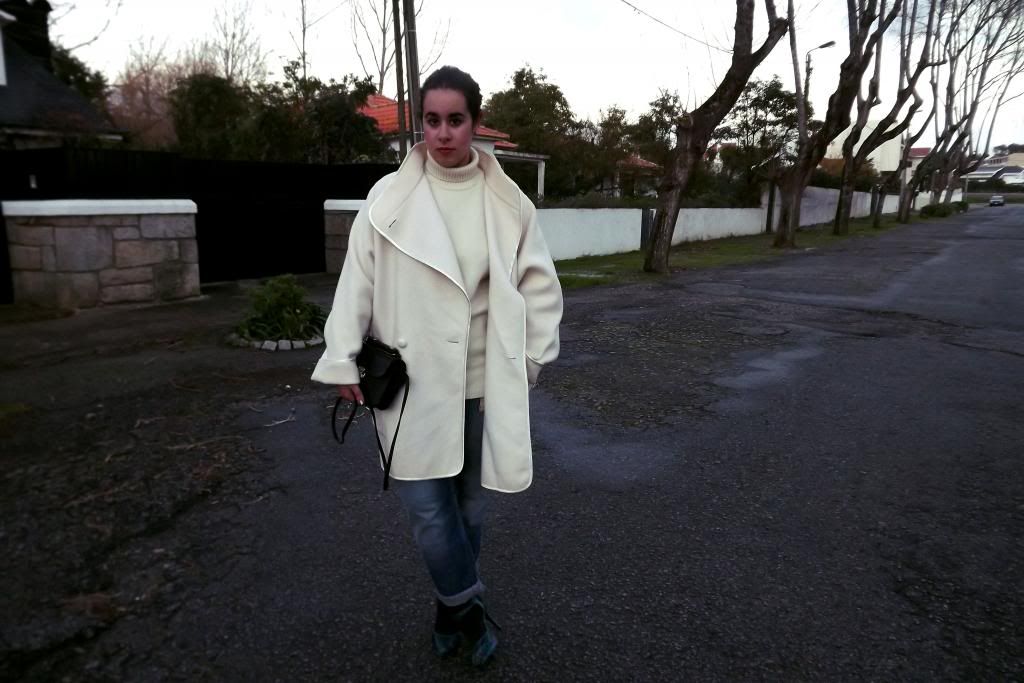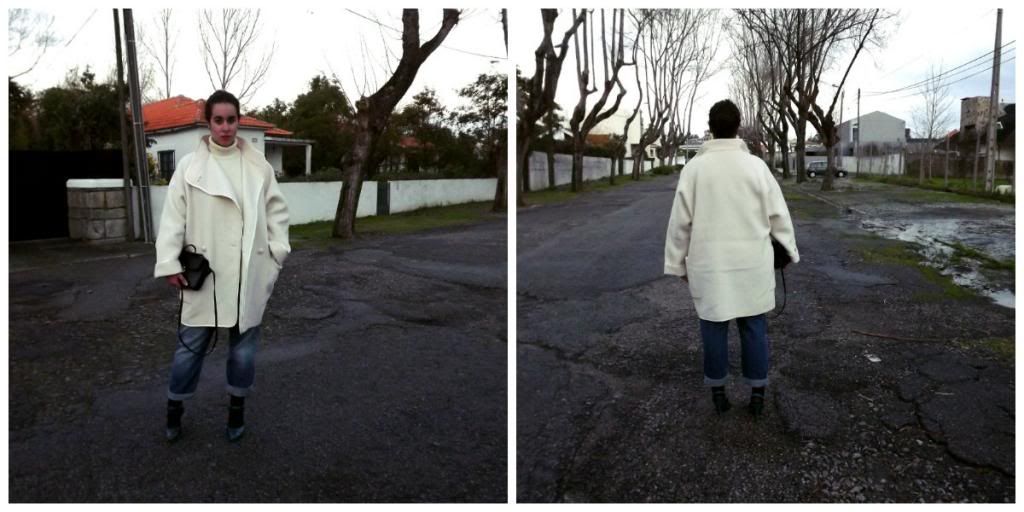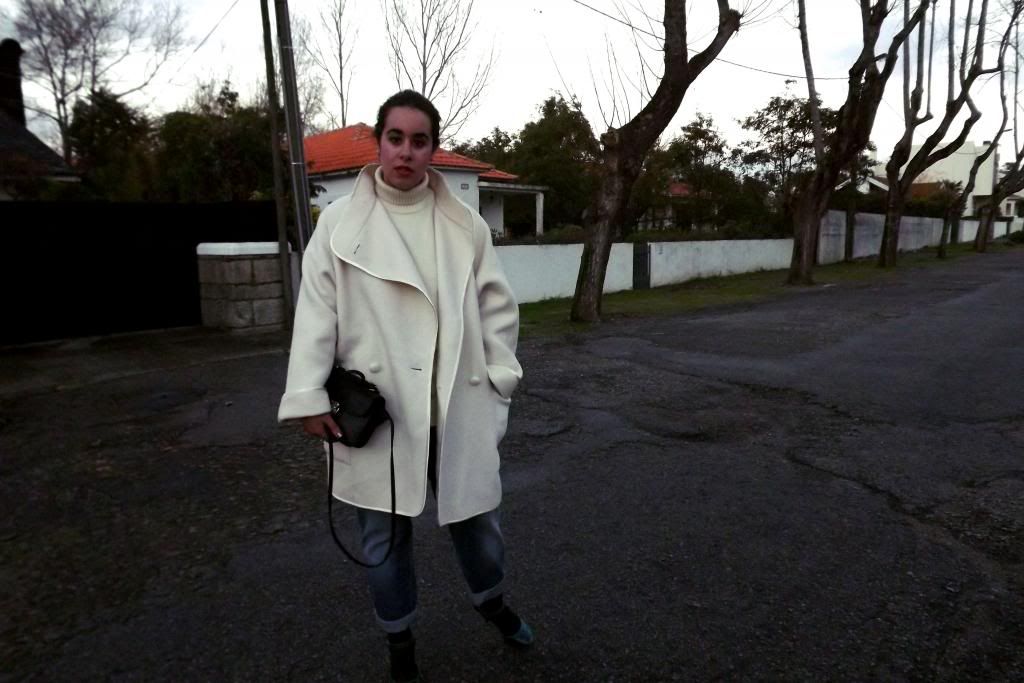 I was wearing:
Sweater/Coat: Vintage
Trousers: Pull&Bear
Shoes/Purse: Lefties
Love, Inês