Comfy.
Friday, February 14, 2014
Be Mine. Never happened to you wanting a piece (clothing or shoes) and simply can´t find it in your size? Well, it happened to me with these sneakers. And no, they aren´t my size (unfortunately). I was looking for a pair of sneakers like these for so long but never managed to get them in my size. But that didn´t stop me from buying them even being a size larger than I normally use. Although they are clearly too big, I got a trick to keep them on my feet: some cotton inside the sneaker. With time, cotton adapts to the shape of the toes and therefore doesn´t hurt anything!
Tell me: Don´t you feel so frustrated when you want something so bad and can´t find it?
Sejam minhas. Nunca vos aconteceu quererem tanto uma peça (roupa ou sapatos) e simplesmente não conseguirem arranjar no vosso tamanho? Pois bem, aconteceu-me com estas sapatilhas. E não, não são o meu número (infelizmente). Já andava à procura de umas sapatilhas assim há tanto tempo mas nunca arranjava o meu número. Mas isso não me impediu de as comprar mesmo sendo um tamanho acima do que uso normalmente. Apesar de me ficarem claramente grandes, arranjei um troque para consegui com que elas fiquem nos meus pés: colocar um pouco de algodão à frente. Ao longo do tempo, o algodão adapta-se à forma dos dedos e por isso não magoa nada!
Digam-me: não se sentem frustradas quando querem tanto algo e não encontram?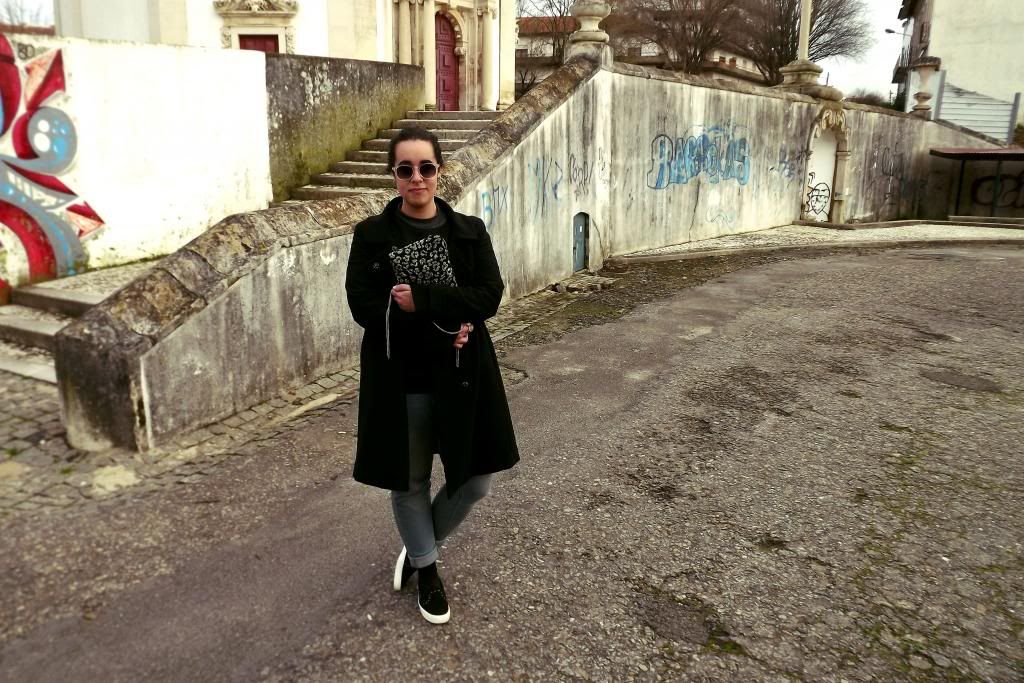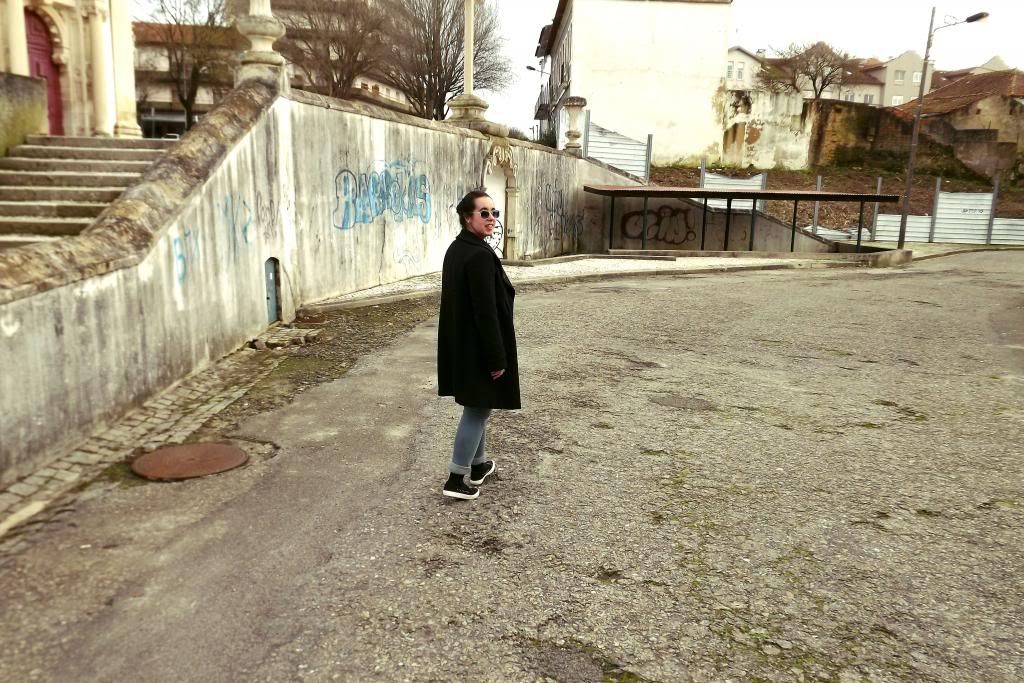 I was wearing:
Crop top/Sunglasses/Clutch: Lefties
Sweater: Zara
Trousers: Primark
Coat: Vintage
Shoes: Bershka
Love, Inês