WHOA!
Wednesday, February 05, 2014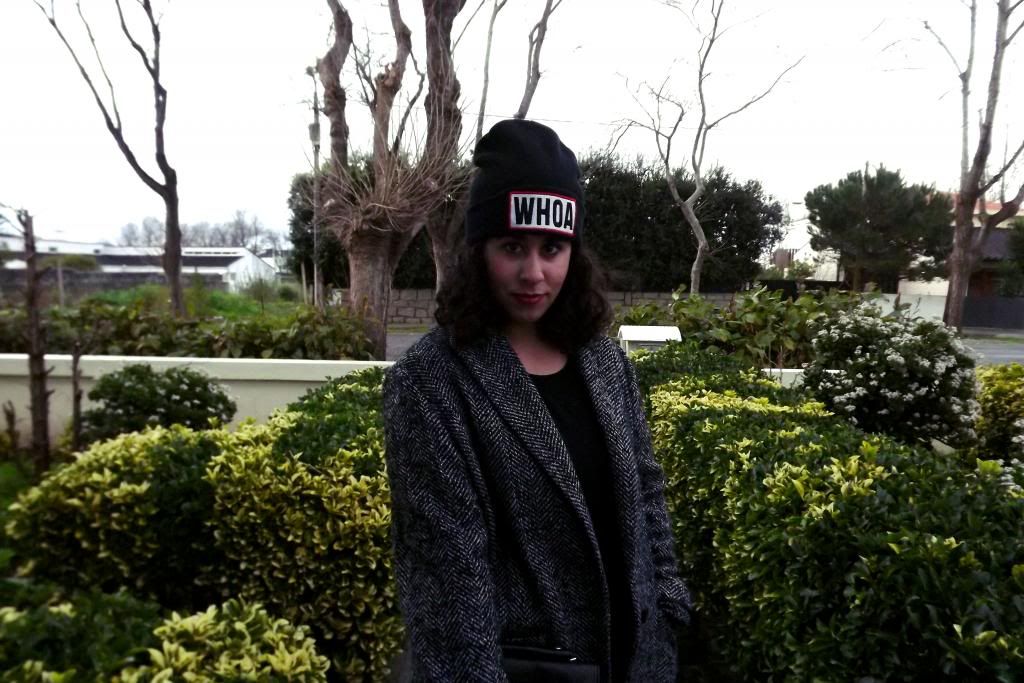 Opposites attract. Think, in theory, if I tell you that a dress, let's say, a midi dress, matches perfectly with a beanie and neon sneakers, you would say: NO WAY! Now look in practice. I can´t think of anything more perfect than to turn an outfit that was supposed to be chic into a comfortable, wearable and above all unpredictable outfit. And that's what I want to focus today. This and the assumption or dogma: do opposites attract? During this week I was confronted several times with this phrase and is it completely true? In fashion, I would say: absolutely yes! It is the most effective way to make a completely different look. Too chic? Put on sneakers. If you are more casual, wear a large necklace/earrings. Let me tell you something, I always felt attracted to everything that´s different, unusual and that's what inspires me every day, all those little things that are singular and aren´t parts of our essence but they look so good. Enough said, take a chance, try something different. Wear something opposite of what you are!
Os opostos atraem-se. Pensem: na teoria, se eu vos disser que um vestido, vamos dizer, mais ou menos comprido, combinava na perfeição com um gorro e umas sapatilhas fluorescentes, vocês diriam: NEM PENSAR! Agora olhem para a prática. Não me ocorre nada mais perfeito para tornar um outfit que tinha tudo para ser chique, num outfit confortável, usável e acima de tudo imprevisível. E é nisso que eu me quero focar hoje. Nisso e na premissa, ou dogma, que me querem incutir: os opostos atraem-se? Durante esta semana fui confrontada várias vezes com esta frase e será mesmo verdade? Na moda, eu diria: claro que sim! É a forma mais eficaz de tornar um look completamente diferente. Se estão arranjadas demais, coloquem umas sapatilhas. Se estão mais casuais, coloquem um grande colar/brincos. Sempre me senti atraída por tudo o que é diferente, não usual e é com isso que me inspiro todos os dias, todas aquelas pequenas coisas diferentes que não são bem partes da nossa essência mas que ficam tão bem. Dito isto, arrisquem, tentem algo diferente. Usem algo oposto do que vocês são!
I was wearing:
Dress: H&M
Coat: Mango
Shoes/Purse: Lefties
Beanie: Tally Weijl
Love, Inês