Electric feel.
Wednesday, March 05, 2014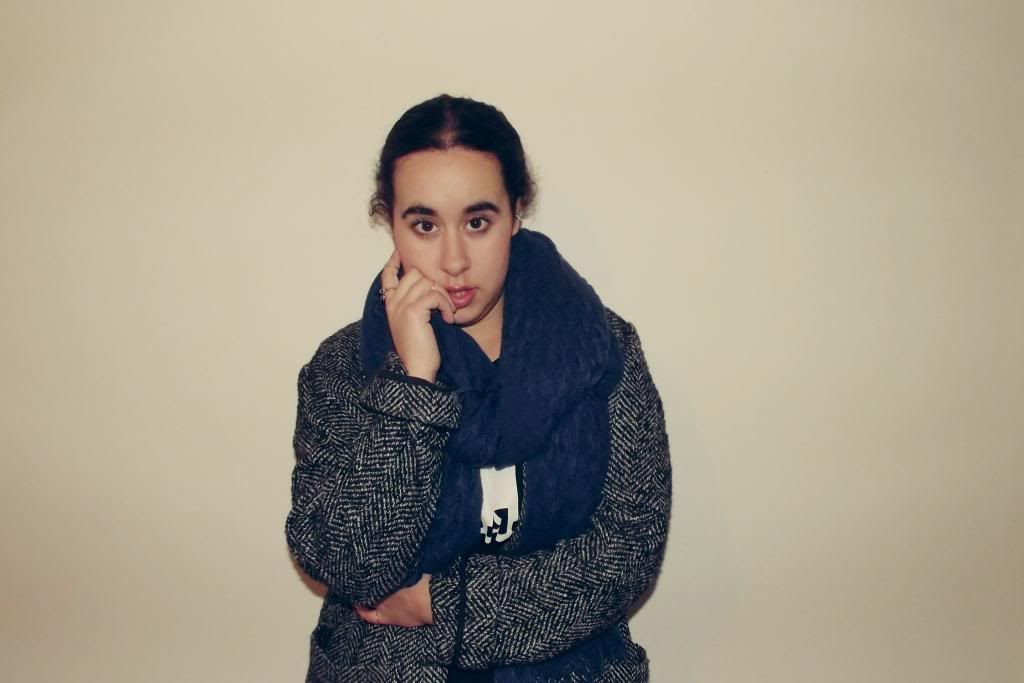 What a day. Today I had an extremely busy day! In addition to having a few issues to deal with and a lot to organize because after all, Lisbon Fashion Week is already this week, today is my Mother's birthday. I love you Mom but the timing was awful this year. My luck was these short holidays because of the Carnival (hate it, but loooooove the holidays). So, today, more than anything, I needed a comfortable outfit for my errands but one that I could quickly adapt to a party. I told you that I've been thinking a lot on midi-skirts and here's the one I own (for now). For the party I made a quick change to black stilettos and a necklace.
Dia complicado. Hoje tive um dia extremamente preenchido! Para além de ter uns quantos assuntos a tratar e muita coisa para organizar porque afinal a Fashion Week em Lisboa é já esta semana, a minha Mãe faz anos. Adoro-te Mãe mas o timing este ano foi terrível. A minha sorte foram estas mini-férias que tive por ser Carnaval. Continuando, hoje, mais que tudo, precisei de um outfit confortável para as minhas andanças mas que rapidamente pudesse adaptar a uma festa. Eu bem vos disse que andava a pensar em midi-skirts e aqui está a única que possuo (por enquanto). Para a festa fiz uma troca rápida para uns stilettos pretos e um colar.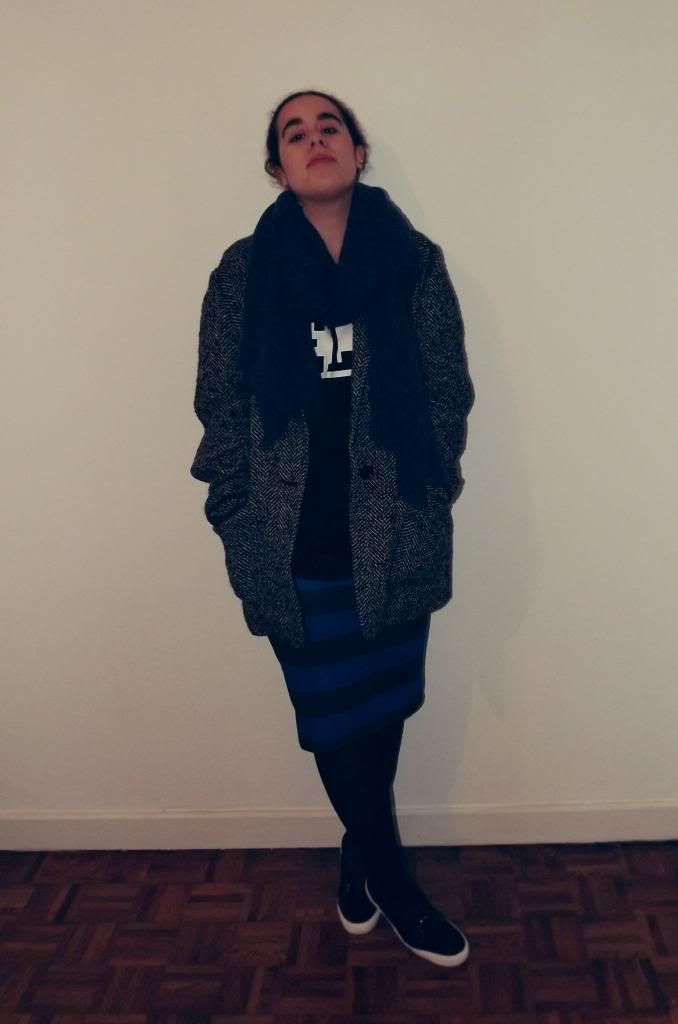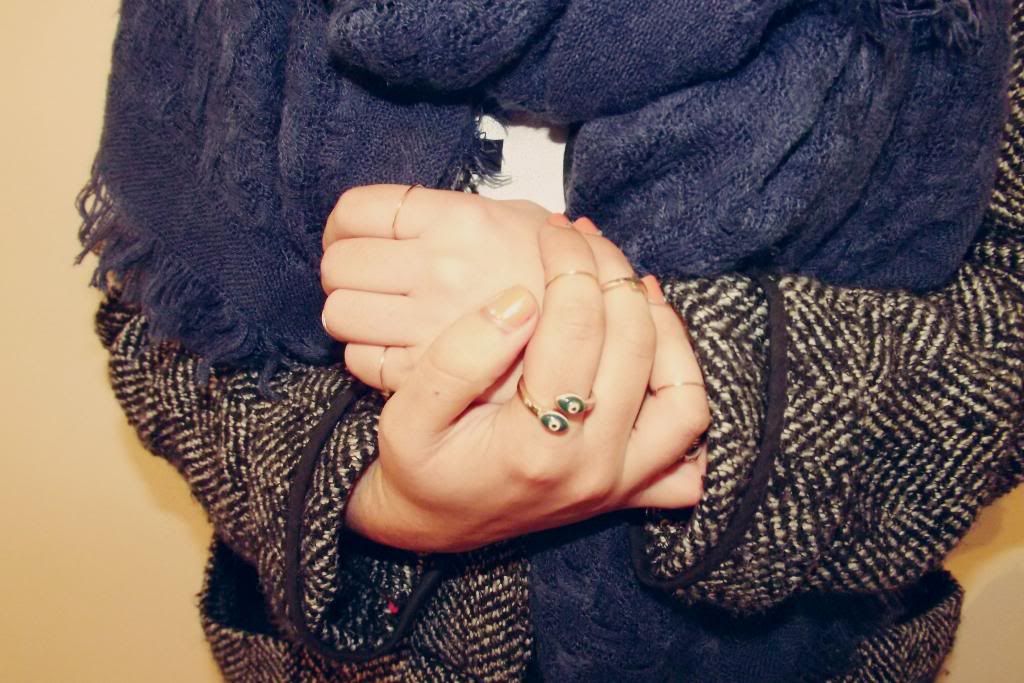 I was wearing:
Top/Sneakers: Bershka
Skirt: Lefties
Coat: Mango
Scarf: Vintage
Rings: Zara and H&M
Love, Inês