Light.
Wednesday, March 26, 2014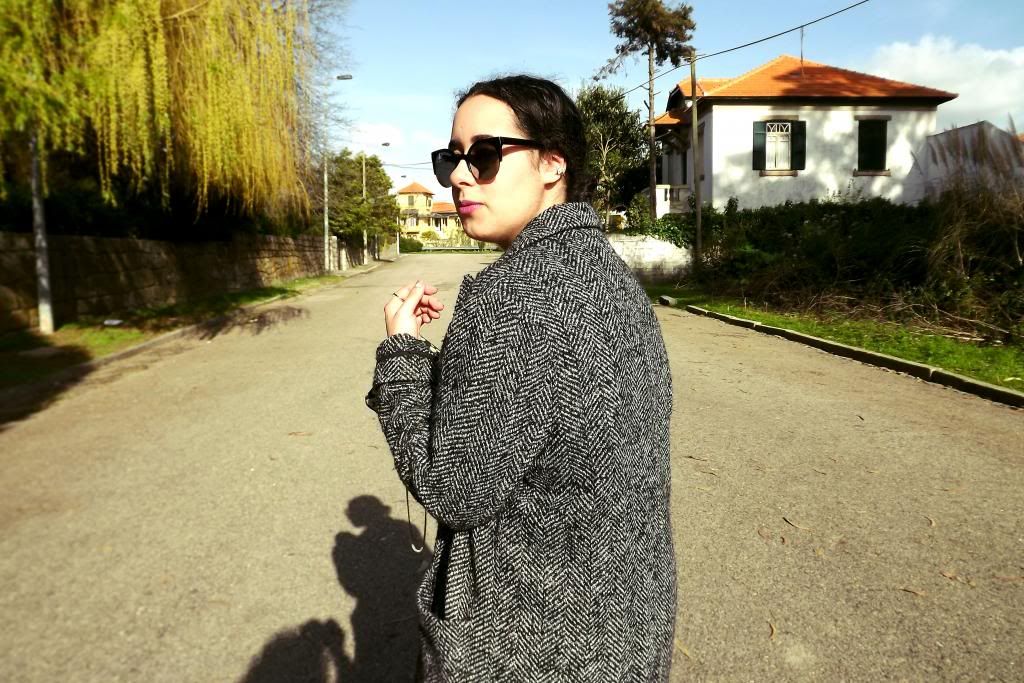 Sun. Despite the cold I can finally see the sun (and leave home without getting wet). After spending a quite painful morning in my beautician (I hate this time of the month, grrrrr!), I decided to enjoy the wonderful sun despite the cold. But nothing that a visit to a wonderful bar didn´t solve.
Gone are the days that I wore high heels every day. And today I reminded why I left them aside (temporarily, of course). The shoes that I once claimed to be the most comfortable of my collection, yes I´ve got to the point of calling the amount of shoes that I own, collection, hurt me like hell and didn´t spend 5 minutes without verbalizing my great distress. And they aren´t even my highest heels! I spent the rest of the day debating with myself: did I lose the strength to wear high heels? Well, I hope not because I'm with a huge desire to wear them again!
Sol. Apesar de estar um frio de rachar os ossos, finalmente consigo ver o sol (e digamos, sair de casa sem apanhar uma grande molha). Depois de uma manhã bastante dolorosa passada na esteticista (detesto esta altura do mês, tira-me do sério), decidi aproveitar o sol maravilhoso que estava, embora estivesse um frio de morrer. Mas nada que uma visita a um café maravilhoso não resolva.
Já lá vai o tempo em que andava de saltos todos os dias. E hoje relembrei porque é que deixei os saltos de lado (temporariamente, claro). Os sapatos que outrora dizia serem os mais confortáveis da minha colecção, e sim já cheguei ao ponto de chamar à quantidade de sapatos que tenho colecção, magoaram-me imenso os pés e não passei 5 minutos a verbalizar o meu grande desconforto. E é que nem são os meus sapatos mais altos! Passei o resto do dia a debater comigo mesma: será que eu perdi a fibra para andar de saltos? Bem, eu espero bem que não até porque ando com uma vontade enorme de andar de saltos outra vez!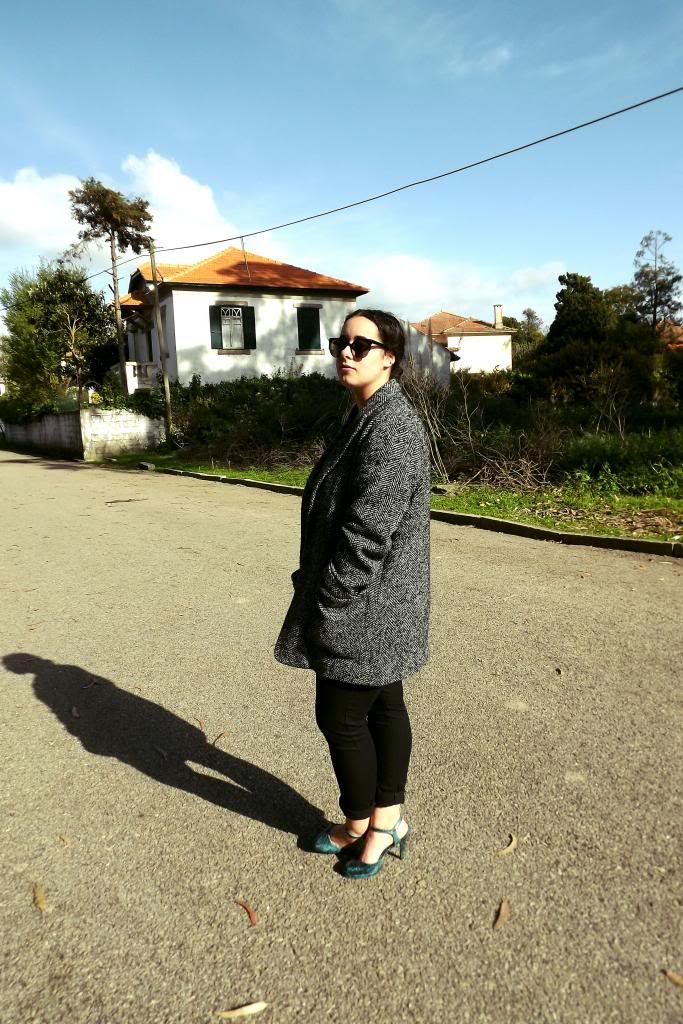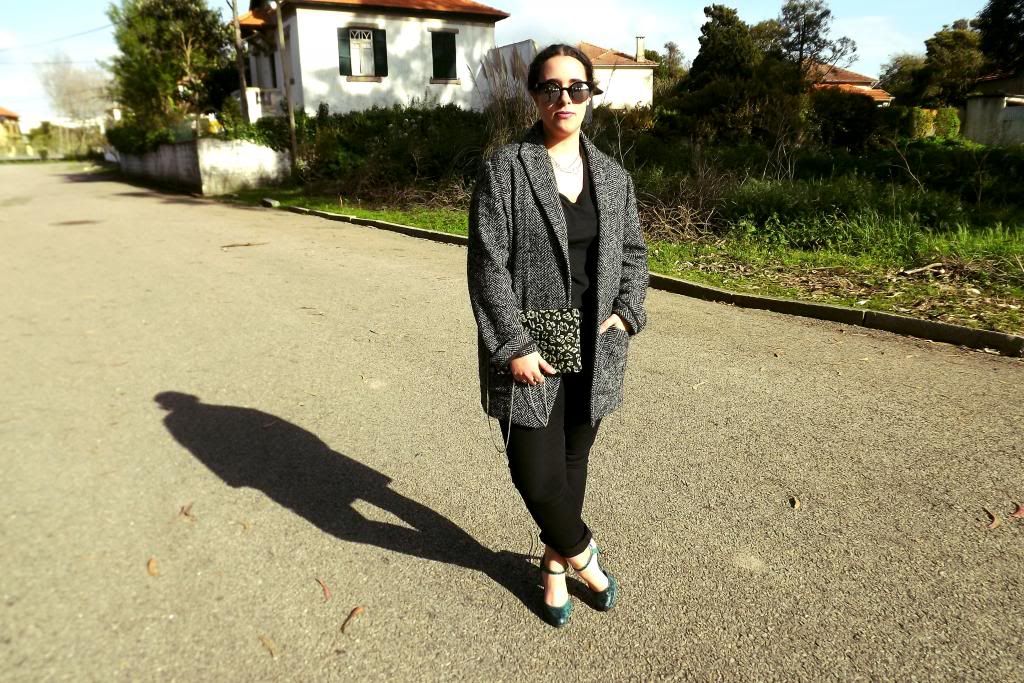 I was wearing:
Tee/Purse/Shoes: Lefties
Trousers: Primark
Coat: Mango
Sunglasses: Tally Weijl
Love, Inês