This week mood: Badass.
Monday, June 30, 2014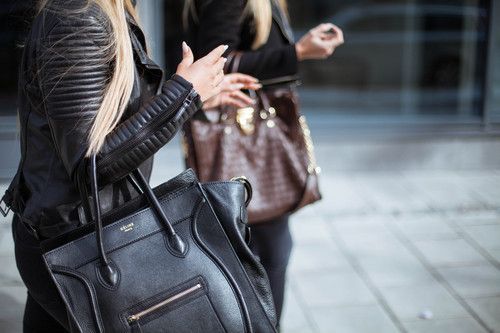 (EN) Tougher. And finally back. The last few weeks were completely chaotic, ok, I'm exaggerating a bit but they have been harsh. As I already told you, I started my nursing internship away from home. The stress of finding a house. Then I found one. But I had to move. And with the move the internship began. It was hard (I still have nightmares). Then began another one in a different city. Another moving, yei (not). The 2nd internship began. Less stress and more free time. And voila, here I am, full of energy to bring back to life this space that gives me so much joy!
Without further delay, let's get to what brought me here today. I'll tell you about attitude. Yes, attitude! Fashion is about the attitude that we can transmit through our clothes, don´t you think? To survive these last few weeks of hell I had be tougher and that was reflected on my outfits. A lot of black, leather jackets, dark lipstick, grunge boots (I think you already get it). So, I leave you with some inspiration for when you want to kick some ass!
(PT)
Forte.
E finalmente de regresso. Tenho tido umas semanas completamente caóticas, ok, estou a exagerar um bocadinho mas sim, têm sido umas semanas complicadas. Como já vos tinha contado comecei o meu estágio de Enfermagem fora de casa. E foi o stresse de encontrar casa. Depois encontrei casa. Mas tinha de fazer as mudanças. E com as mudanças feitas começou o dito cujo. O dito cujo foi difícil (ainda hoje tenho pesadelos). Depois começou outro estágio numa cidade diferente. Bora lá fazer mudanças, yei (só que não). O 2º. estágio começou. Menos stresse e mais tempo livre. E pronto, aqui estou eu, cheia de vontade de trazer novamente vida a este espaço que tantas alegrias me traz!
Sem mais demora, vamos ao que me trouxe hoje aqui. Vou falar-vos sobre atitude. Sim, atitude! Até porque a moda passa muito pela atitude que conseguimos transmitir pelo meio da nossa roupa. Para conseguir sobreviver a estas últimas semanas infernais tive de adotar uma faceta mais dura e isso refletiu-se na minha maneira de vestir. Muito preto, casacos de cabedal, batom de tons escuros e carregado, botas de inspiração grunge (acho que já perceberam a ideia). Por isso deixo-vos aqui alguma inspiração para quando quiserem parecer umas duronas!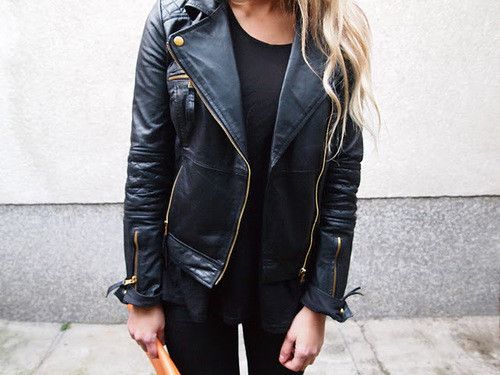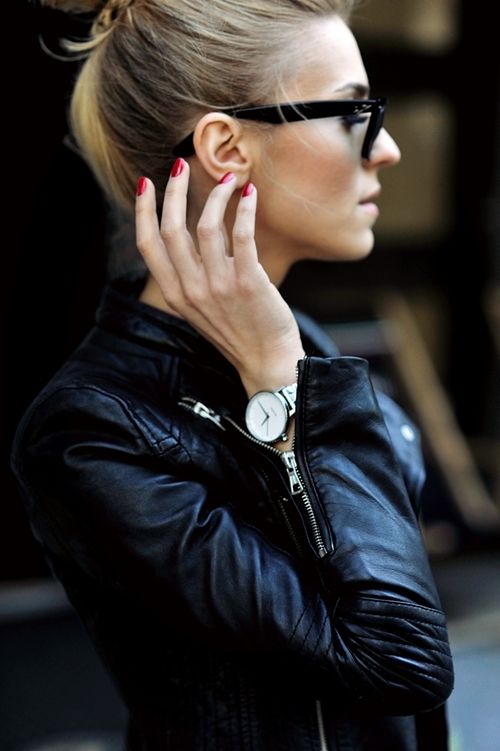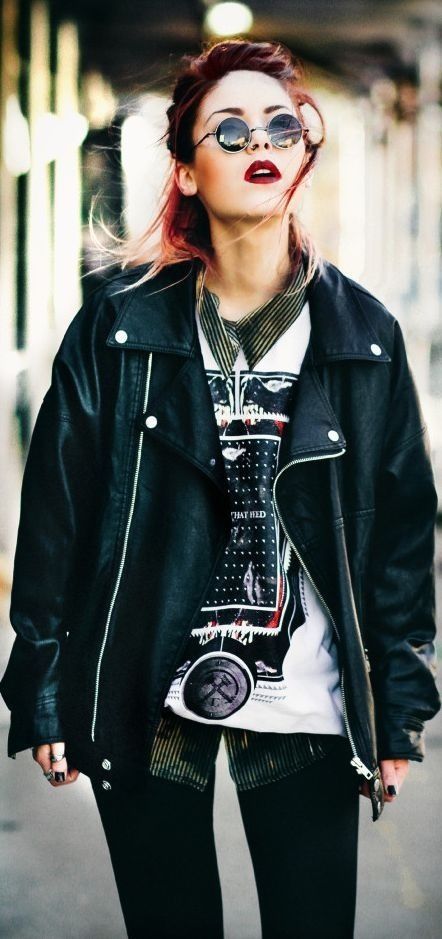 Love, Inês