Transition.
Friday, August 29, 2014
Autumn. I can´t believe fall is just around the corner. It seems like yesterday that I began my holydays. But the fact is that I already see leaves on the floor and a cold that already asks for sweaters. Not that I'm complaining, this is probably my favorite time of the year! As I said on Monday, I'm going through a phase where I just want to wear sneakers. And these are, for the moment, my favorite. They are so unique and able to transform a simple and casual look into something more interesting. And let me say this: how cool are these sunglasses???
Outono. Nem acredito que o outono já está ao virar da esquina. Parece que foi ontem que entrei de férias. Mas o certo é que já começo a ver folhas caídas no chão e um frio desagradável que já pede camisolas. Não que eu me esteja a queixar, esta é provavelmente das minhas alturas favoritas do ano! Como já vos tinha dito na segunda-feira, ando a passar por uma fase em que só quero andar de sapatilhas. E estas são, de momento, as minhas favoritas, são de um verde tão único e são capazes de transformar um look simples e casual em algo mais interessante. E digam lá: eles óculos não são o máximo???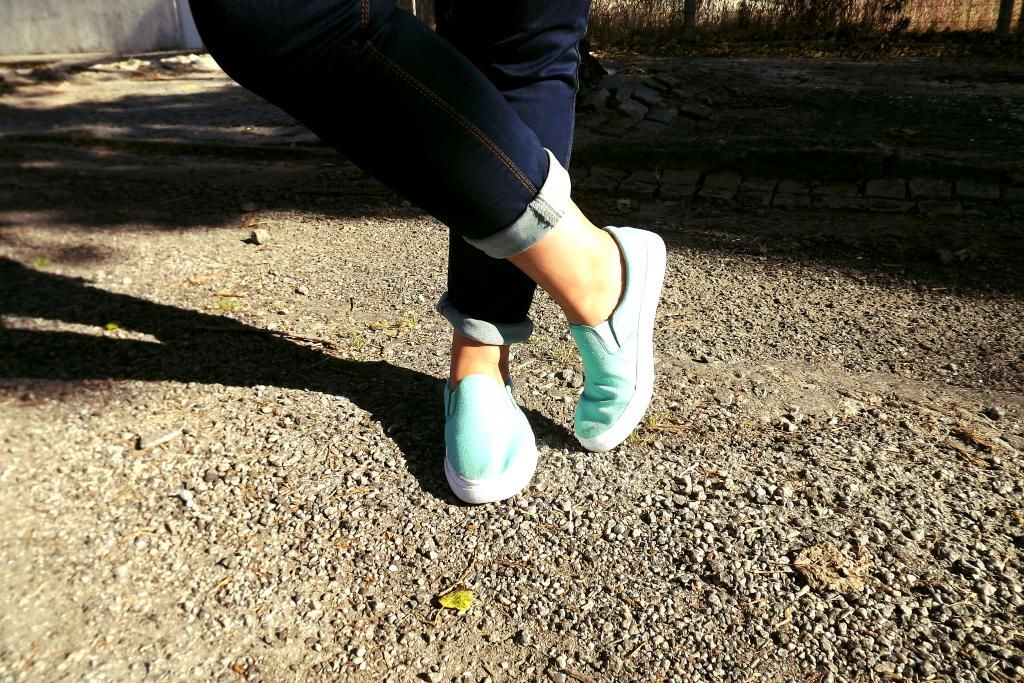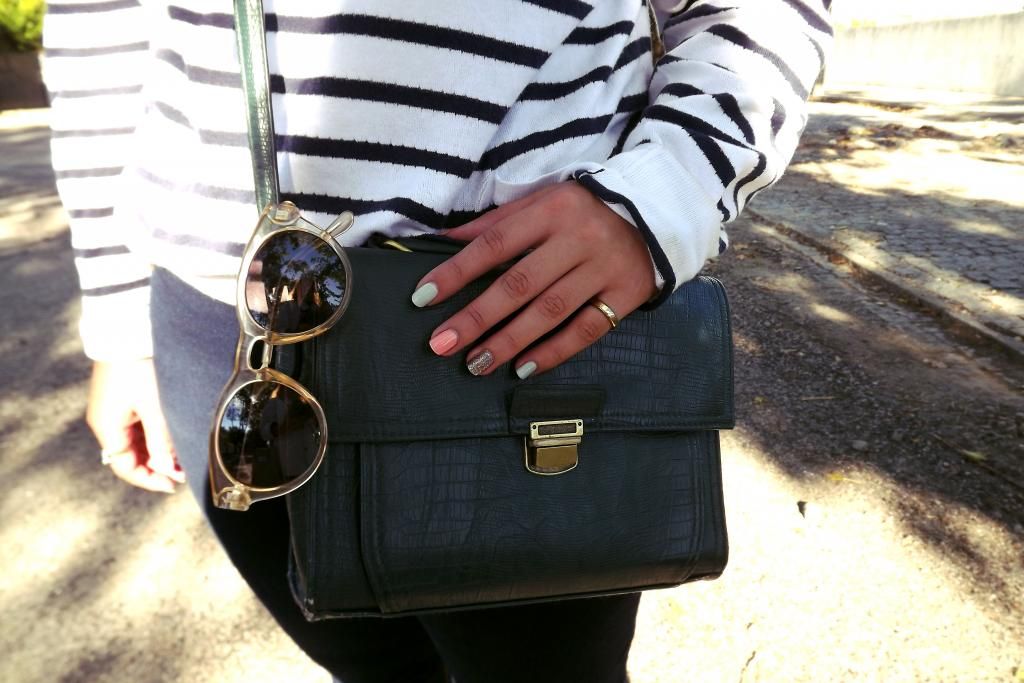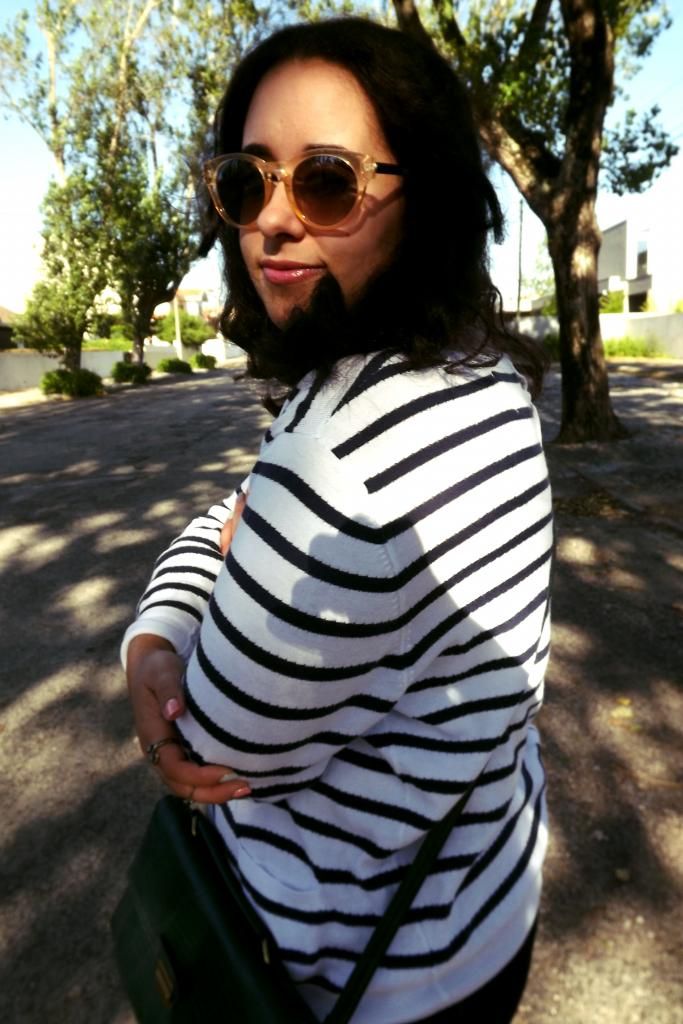 I was wearing:
Sweater: Women´secret
Jeans: Guess
Shoes: Primark
Bag: Zara
Sunglasses: Flea Market
Love, Inês