Rimmel Stay Matte Pressed Powder: review.
Wednesday, September 03, 2014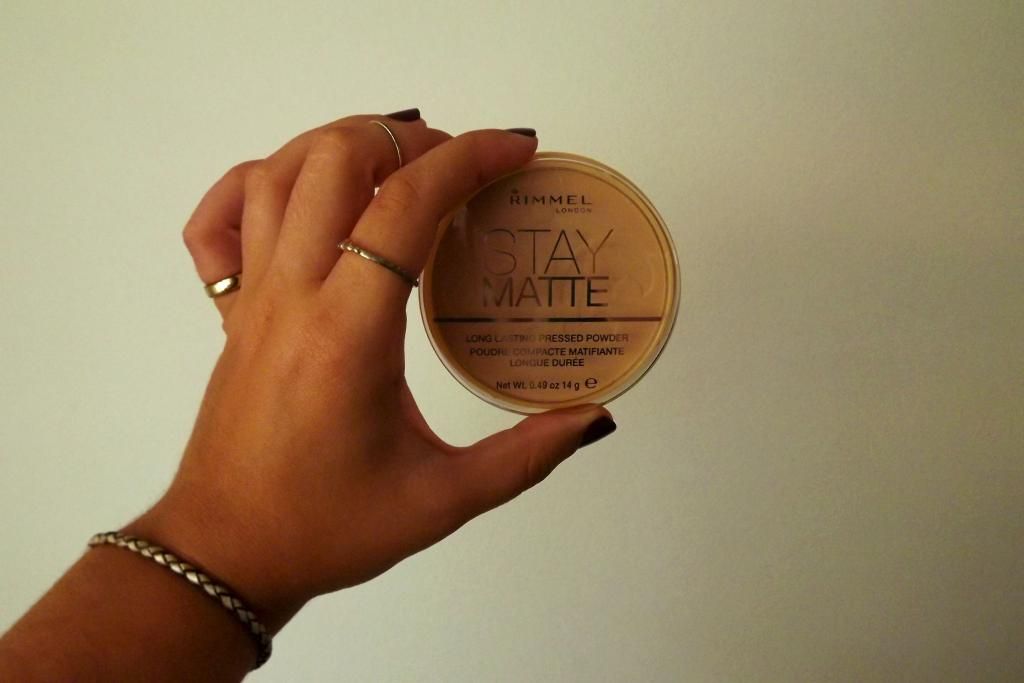 Setting.
After talking about and a primer and a foundation, makes all the logic talk about pressed powder, more properly the one who´s in everyone's mouths: Rimmel Stay Matte Pressed Powder. After applying the foundation and the concealor, it is necessary to setting them to increase their durability. This is where the pressed powders appear. This claims reducing the appearance of pores and to ensure a matte finish to the skin throughout the day. Despite being a great pressed powder, it doesn´t last all day but it has a nice size to put in the purse and touch up when needed. I love this product, it has become a holy grail for me. Not only helps removing the oiliness that I have in abundance in my T-zone as it helps my foundation to stick in place during the day. If you have oily skin this is a product you will want. If perhaps you have dry skin it will dry out the skin even more.
The verdict: worth the hype? Totally!
Fixar.
Depois de vos falar sobre um primer e sobre uma base, faz toda a lógica na minha cabeça falar-vos sobre pó compacto, mais propriamente de um que anda nas bocas do mundo: Rimmel Stay Matte Pressed Powder. Após a colocação da base e do corrector, é necessário fixá-los para aumentar a sua durabilidade. É aqui que entram os pós compactos. Este reclama eliminar o aparecimento dos poros e garantir um acabamento matte à pele durante todo o dia. Apesar de ser um óptimo pó compacto, não dura o dia todo mas possui um tamanho agradável para andar na mala e retocar quando necessário. Eu adoro este produto, passou a ser um holy grail para mim. Não só ajuda na eliminação da oleosidade que eu possuo em abundancia na minha zona T como ajuda que a minha base se mantenha no sitio durante o dia. Se têm a pele oleosa este é um produto que vão querer. Se possuem pele seca talvez vos irá secar ainda mais a pele.
Veredicto: vale o falatório? Claro que sim!
Love, Inês