My Sephora essentials.
Wednesday, October 08, 2014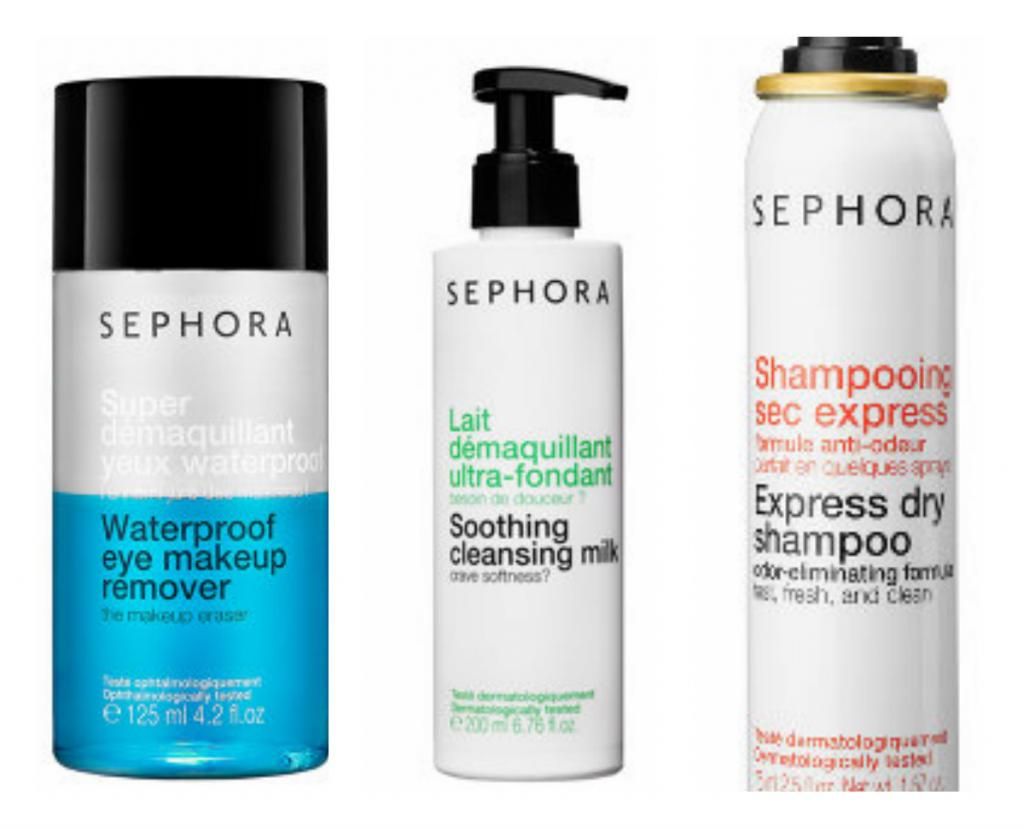 (EN) Care. Today I thought of bring you some products that however I try something else I always come back to these. Coincidentally they are all from Sephora so I decided to join my top 3 favorite products ever on today´s post. The first product that always comes with me is the eye makeup remover. This one has the particularity to remove waterproof makeup. For me its greatest quality is that remove entirely the mascara! The second product it is a cleansing milk. Let me tell you, this milk helps me control the oiliness of my skin leaving it refreshed and with a very pleasant smell. Finally, a product that, due to its size, I always carry with me: the dry shampoo. It's perfect for those days between washes to remove oiliness. Just spray on the root and problem solved.
Share with me: do you use some Sephora product? Do you have any recommendations?
(PT) Cuidado. Hoje pensei em trazer-vos uns produtos que por muito que eu experimente outros volto sempre para estes. Coincidentemente são todos da Sephora por isso resolvi juntar os meus 3 produtos favoritos de sempre na publicação de hoje. O primeiro produto que anda sempre comigo é o desmaquilhante de olhos. Este desmaquilhante tem a particularidade de remover a maquilhagem à prova de água. Mas para mim a sua maior qualidade é o facto de remover na totalidade a máscara! O segundo produto trata-se de um leite de limpeza. Digo-vos: este leite ajuda-me a controlar a oleosidade da minha pele deixando-a refrescada e com um cheiro bastante agradável. Por último, um produto, que devido ao seu tamanho, ando sempre comigo: o champô seco. É perfeito para aqueles dias entre as lavagens para retirar a oleosidade. Basta um spray na raiz e resolve o problema.
Partilhem comigo: usam algum produto da marca Sephora? Se sim, têm alguma recomendação?
Love, Inês