Black(out).
Friday, July 03, 2015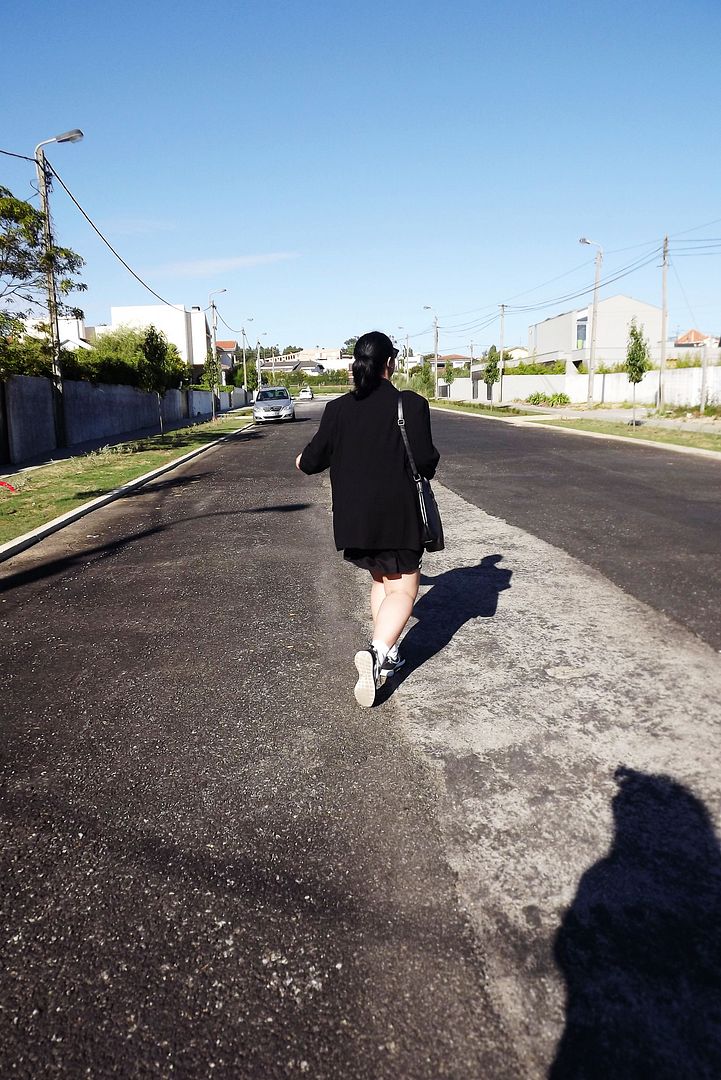 Run. Another hot day in here. But I assure you that it doesn´t stop me from wearing my beloved black. And lately, ok, for almost a year, I'm obsessed with sporty looks. But what I love the most is how versatile it can be, you can paired it with a bold accessory or a blazer like mine. I'm a huge fan of this trend and I´ve been wearing sneakers almost every day! And these Nike are just perfect for any type of look. I LOVE IT.
Correr. Mais um dia de calor por aqui. Mas vos garanto que isso não me impede de usar o meu tão adorado preto. E ultimamente, pronto há quase 1 ano, que estou obcecada pelos looks sporty. Mas o que eu mais adoro é o quão versátil eles podem ser, transformados com um acessório bold ou então com um blazer como eu vos mostro aqui. Sou fã assumida desta trend e já quase que não largo as minhas sapatilhas! E estas Nike são simplesmente perfeita para qualquer tipo de look. ADORO.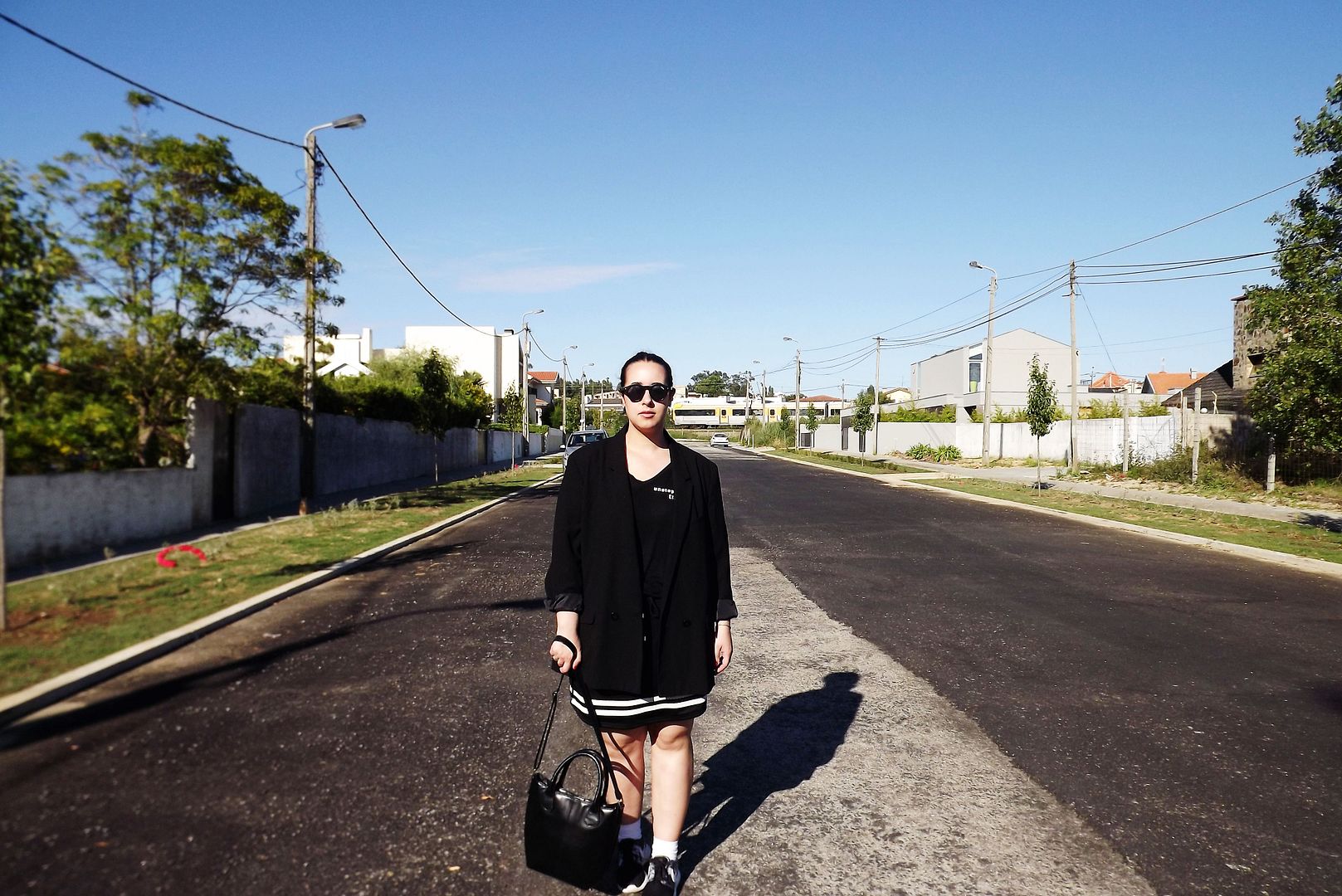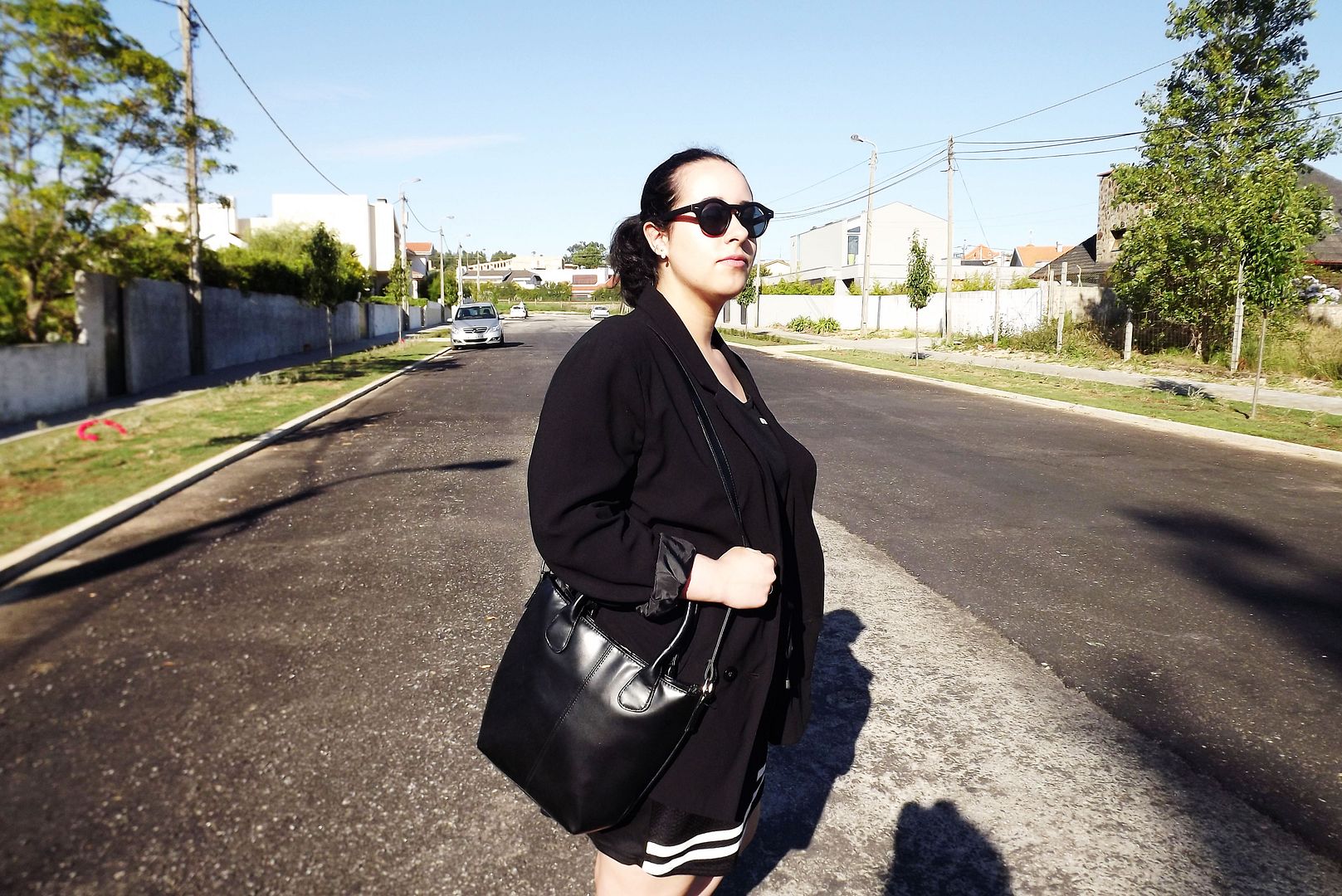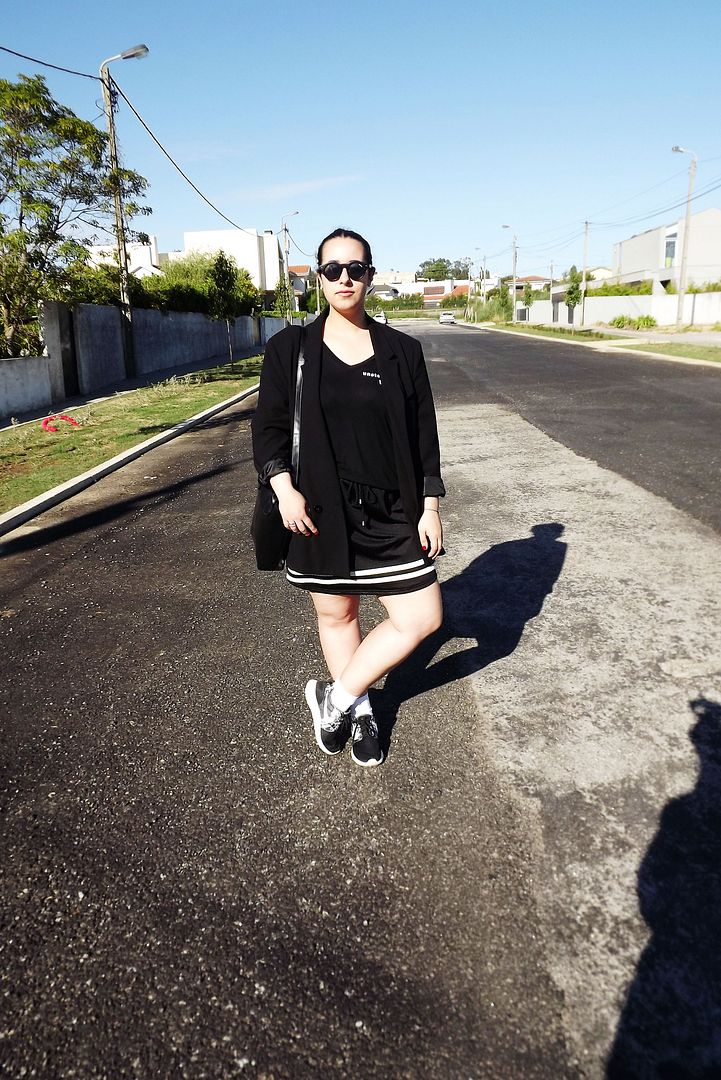 I was wearing:
Tee/Sunglasses: Lefties
Blazer/Skirt/Bag: Primark
Love, Inês