Sleek Matte Me in "Birthday Suit": review.
Wednesday, August 26, 2015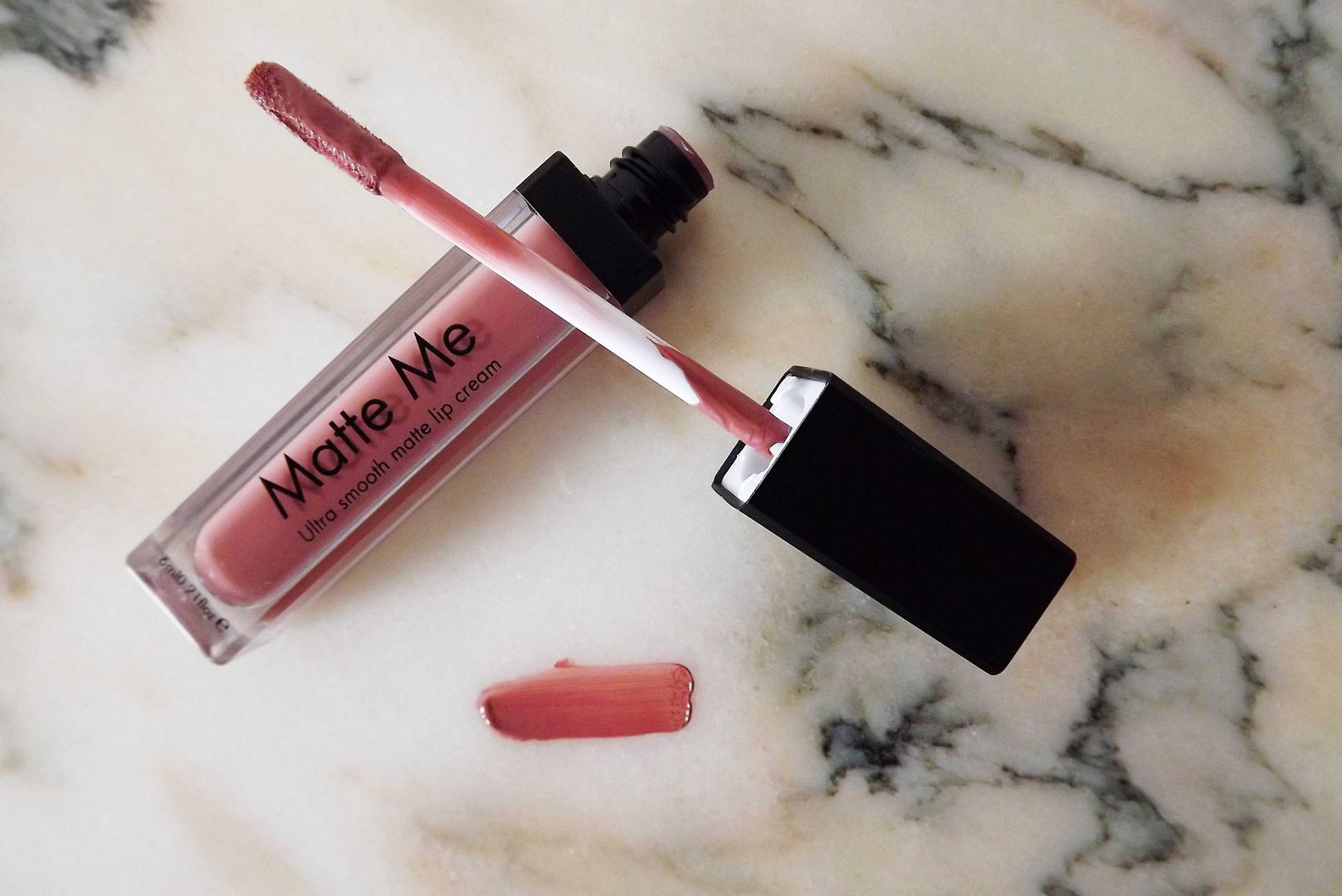 Matte. You asked, I do! Last week when I talk to you about the choker I had bought, I showed you some pics where I was wearing this lipstick. You can see the post I'm talking about here. I asked you if you wanted my true opinion on this Sleek liquid lipstick and the response was positive.
"Birthday Suit" is a very beautiful pinky nude and I can say that complements almost all skin tones. As for the formula, the application is very smooth and easy because of the applicator. I am not going to lie and say it's a super comfortable lipstick to wear, because it is not, at least for me. If you don´t let it completely dry, it becomes sticky. If you don´t scrub your lips before applying this lipstick, it will stick to dry patches and it won´t look attractive. It is, indeed, long wearing, without retouching and eating and drinking, lasts a solid 6 hours on my lips.
Of the entire collection, 6 colors in total, this is the only one that I find myself wearing. The range of colors isn´t that good, this is the only nude, the other ones are reds, purples and roses.
In short, if they had more colors I eventually wear, I would buy another one, just because they are affordable and long wearing. Although if you scrub your lips and keep them hydrated, I assure you will not have problems with the formula.
Matte. Vocês pediram, eu faço! Na semana passada quando falei na choker que tinha comprado, mostrei-vos fotografias onde estava a usar este batom. Podem ver a publicação que eu estou a falar aqui. Perguntei-vos de queriam uma opinião minha sobre este batom tão popular da Sleek e a resposta foi bastante positiva.
"Birthday Suit" é um nude rosado muito bonito e posso dizer que complementa praticamente todos os tons de pele. Quanto à fórmula, a aplicação é muito suave e fácil devido ao aplicador. Não vos vou mentir e dizer que é um batom confortável de usar, porque não é, pelo menos para mim. Se não deixarem secar completamente, ele torna-se pegajoso. Se não exfoliarem os lábios antes da aplicação, o batom vai acumular-se às zonas secas e formar crostas não muito atrativas. Em termos de duração, sem retocar e a comer e beber, dura umas sólidas 6 horas.
De toda a coleção, 6 cores no total, este é o único tom que me vejo a usar. A variedade de cores não é muito boa, visto que este é o único nude existente, as restantes cores tratam-se de vermelhos, roxos e rosas carregados.
Resumindo, se tivessem mais cores que eu eventualmente usasse, eu compraria outra, apenas porque gosto da duração e por serem baratos. Se esfoliarem bem os lábios e os manterem hidratados, garanto-vos com não vão ter problemas com a fórmula.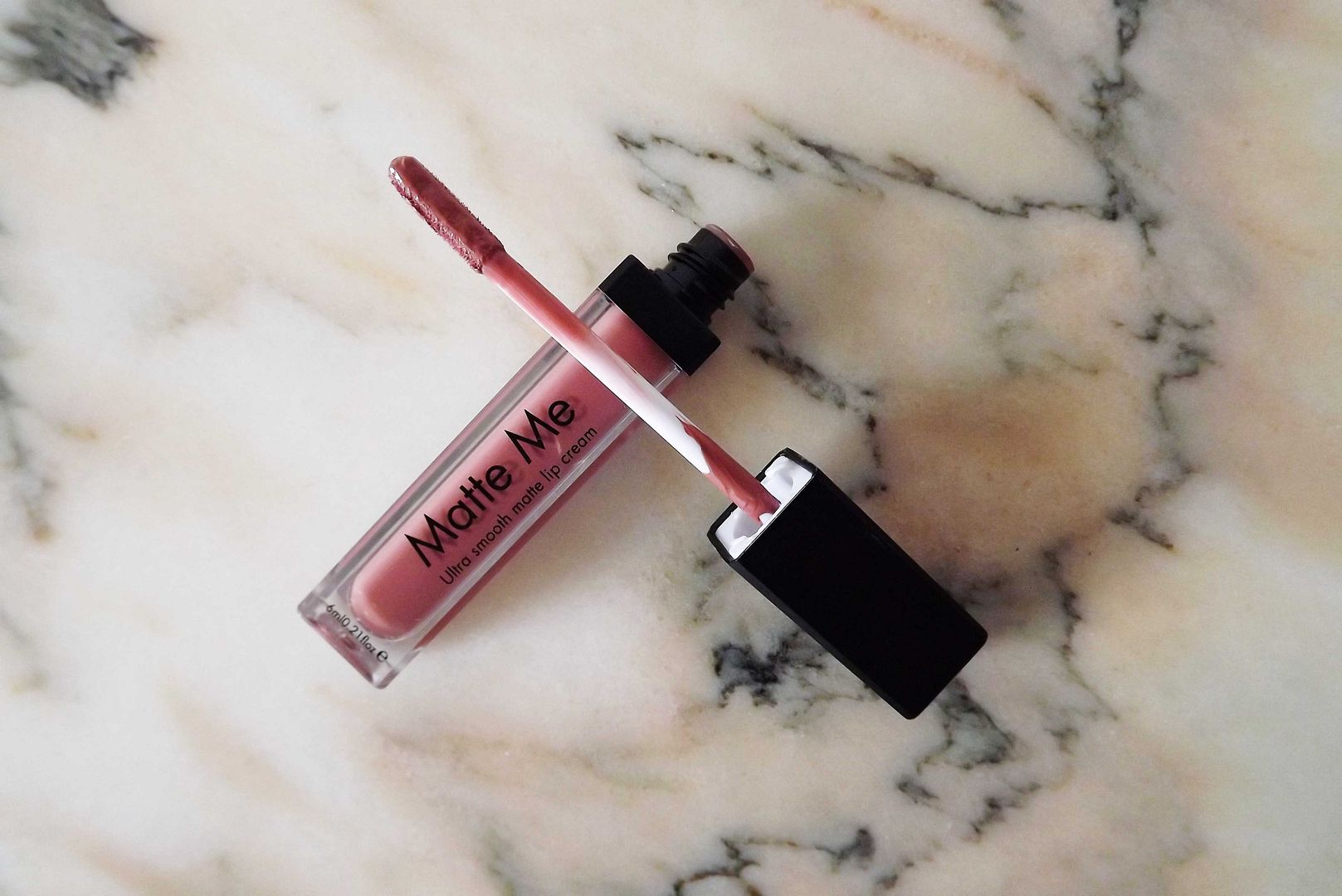 Love, Inês