This week mood: ripped jeans.
Monday, September 07, 2015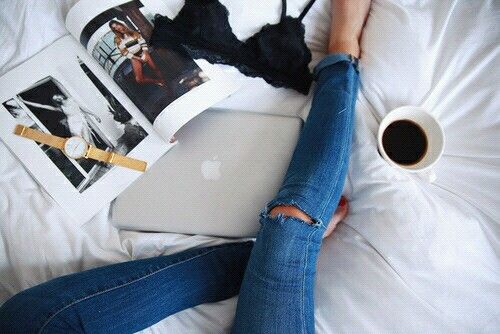 Little things.
In my life, the little things have always had a huge impact. Small details have always been essential through my all life, including the way I dress. My love for basics is more than stated, but I love to give them a special something, a small detail. And lately I've been lusting for basic ripped jeans and love to wear them with a simple white shirt and black pointy flats.
Na minha vida, as pequenas coisas sempre tiveram mais impacto. Os pequenos detalhes sempre fizeram grande diferença em vários pontos da minha vida, incluindo na forma como me visto. O meu amor pelos básicos é mais que declarado, mas adoro dar-lhes um toque especial, um pequeno detalhe. E ultimamente tenho adorado calças de ganga básicas mas com alguns rasgões e adoro usar com uma t-shirt branca e umas sabrinas bicudas pretas.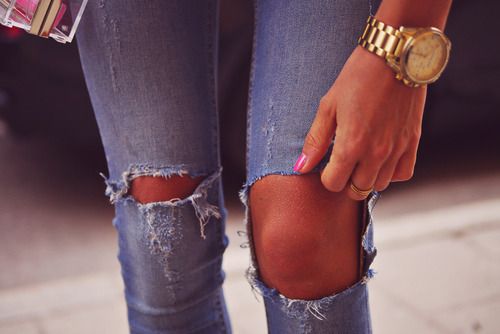 Love, Inês