Change your life
Wednesday, October 28, 2015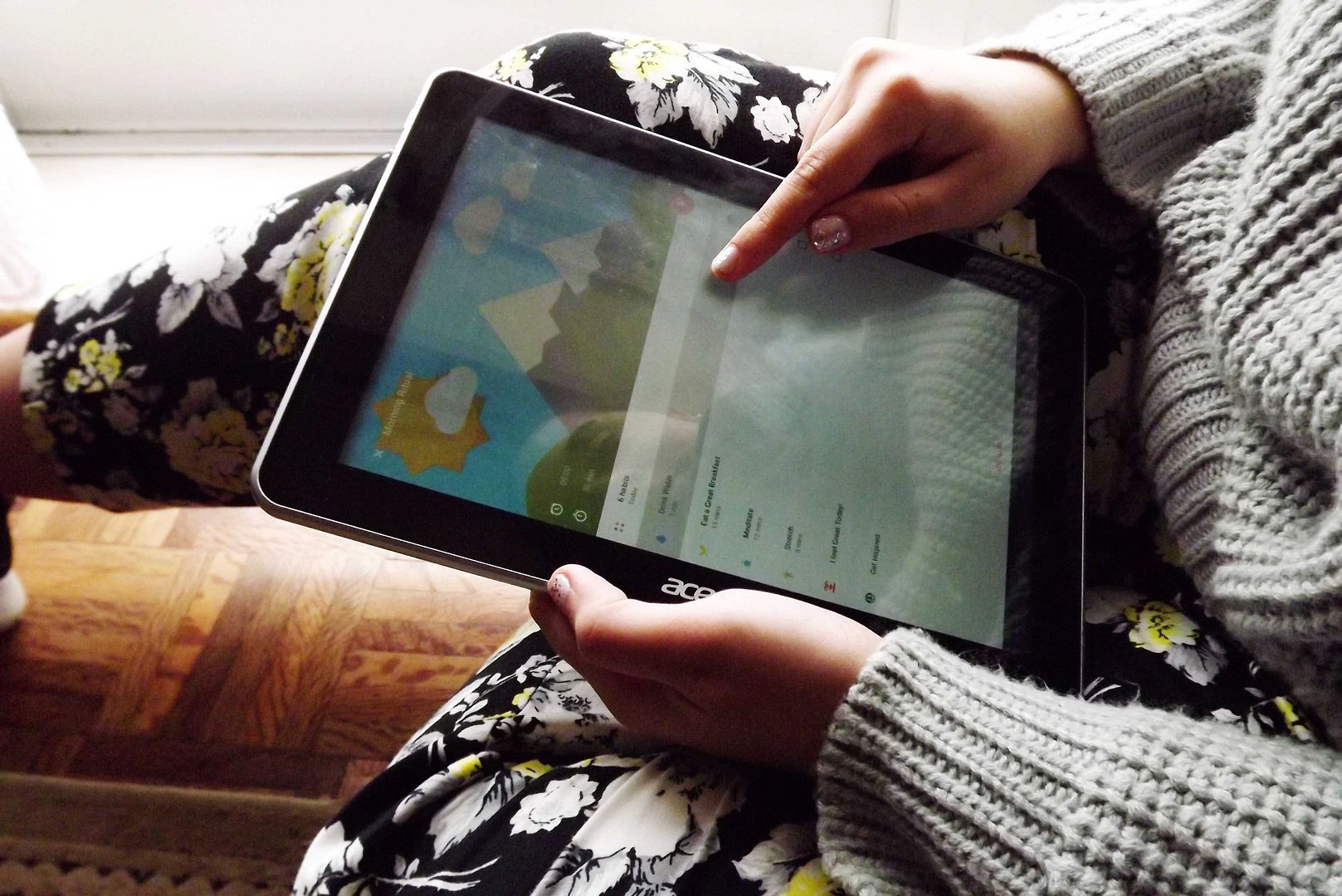 Change.
To continue the happiness theme that seems to be around here, today I bring you an app that has completely changed my life,
Fabulous: Motivate Me!
Let me say this now: I'm not being paid to tell you about this, this really changed my life already and I will explain why.
Lately my life has been crazy and I'm going through some major changes and however I try to fight against it, the stress overwhelmed me. Little things annoyed me, could not handle certain situations, shortly, I did not feel relaxed or focused. Until the day I discovered this app, since that day I feel good with me and with no doubt stress levels declined. Just to give you an idea this app allows you to choose small tasks to accomplish throughout the day so that you feel more relaxed and motivated, such as simple things like taking a good breakfast or read a book, to more complex tasks such as meditation and yoga (and do not worry, the app provides clear instructions for both). Even exercise plans are included! Seems cool? And if I tell you that it is completely free for Android? Even better, is not it?
I have been following my plan for about a week ago and I tell you with confidence that really makes all the difference both physically and mentally.
Mudar.
Para continuar no tema da felicidade que parece anda por aqui no blogue, hoje trago-vos uma aplicação que mudou por completo a minha vida, a
Fabulous: Motivate Me!
Deixem-me dizer isto agora: eu não estou a ser paga para vos falar disto, esta aplicação realmente mudou a minha vida e já vos vou explicar porquê.
Ultimamente a minha vida tem sido de loucos e estou a passar por grandes mudanças e por muito que tente batalhar contra isso, o stress tomou conta de mim. Pequenas coisas irritavam-me, não conseguia lidar com certas situações com facilidade, enfim, não me sentia relaxada nem focada. Até ao dia em que descobri esta aplicação, desde esse dia que me sinto bem comigo e sem dúvida que os níveis de stress diminuíram. Só para terem uma noção esta aplicação permite escolher pequenas tarefas que devem concretizar ao longo do dia para que se sintam mais relaxados e motivados, como por exemplo coisas simples como tomar um bom pequeno almoço ou ler um livro, até tarefas mais complexas como meditação e yoga (e não se preocupem, a aplicação fornece gratuitamente instruções claras para ambas). Até planos de exercício físico fornece! Parece-vos bem? E se eu vos disser que é completamente gratuita para Android? Ainda melhor, não é?
Ando a seguir o meu plano há uma semana e digo-vos com segurança que realmente faz toda a diferença tanto fisicamente como mentalmente.